Demonetization, Amma's death prove costly to realty market
Bengaluru's real estate market is expected to see a slump in the coming months.
A worker exodus back to Tamil Nadu and a cash crunch are the main reasons.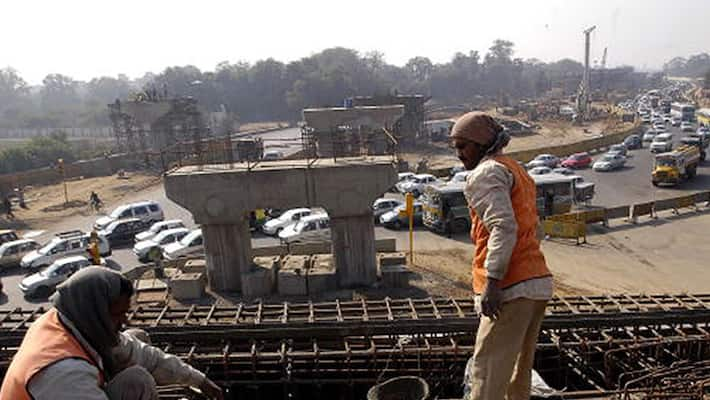 The real estate czars of Bengaluru have been worried as construction business in Bengaluru has taken a severe beating post demonetisation and Tamil Nadu Cm J Jayalalithaa's death. 

Experts say work force in construction was by and large from Tamil Nadu and there was exodus post these two events. As a result construction in many areas has slowed down to a crawl.
Firoze Abdullah, CEO of Firoze Real Estate and Properties says, this has impacted the industry.  "The work is getting effected in many places as there is an issue of payment," he added. 
Saleem Pasha, a builder who has few projects in hand, says his projects will get delayed as many workers have stopped coming to work.
"Many of the workers in the construction line are from Tamil Nadu, Andhra Pradesh, UP and Bihar. These workers are paid on a weekly basis. But due to demonetisation and the cap in withdrawal has led to a severe crisis. The workers have gone back to their native homes as they are worst hit. As many of workers have left, construction on projects is slow and people will have to wait to step into their dream homes," said Pasha.
He also pointed that, there was mass exodus of workers from Bengaluru to their respective native homes. With the death of CM Jayalalitha, many workers belonging to Tamil Nadu also returned to their homeland, fearing damage to property in case rioting broke out. Those workers are yet to return. 
This apart, the industry pundits say the cost of homes will rise by 20 percent as delays increase the cost of projects.
"Steel, cement and other items like electrification and tiles work will all see a jump in price due to delay in project," said Nagaraj Reddy, Past President, CREDAI - a private real estate developers association.
Aravind, an electrical contractor, says he is not able to manage to give salary to his workers as owners themselves are running out of cash. 
"The capping of amount in banks and atms is a blow to construction business. Many builders themselves have asked the workers to go back to their native and return once the economic situation returns to normalcy," said Aravind.
Last Updated Mar 31, 2018, 7:04 PM IST