Modi's demonetisation keeps visitors away from tourist spots!
November and December saw at least 70 per cent low turnout in tourist places in Karnataka
Demonetisation has affected hotel business, guides and local craftsmen
Low footfalls at Hampi, Mysuru and other tourist places in Karnataka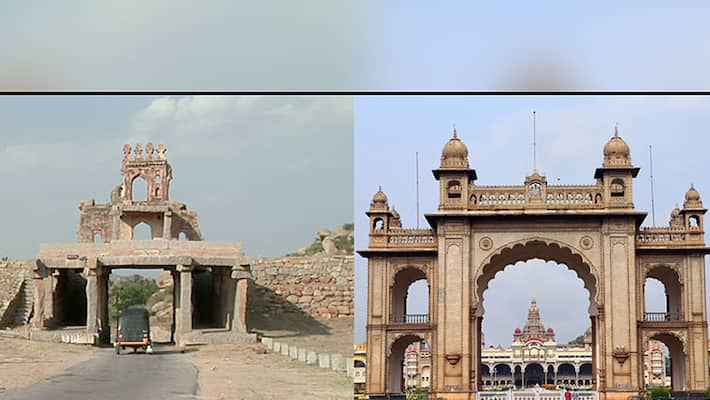 Demonetisation has really proved to be costly to the tourist destinations in Karnataka as the guides, transport providers and those having small stalls there have no money as there is a steep fall in the number of tourists visiting.
This year, even the peak time of tourism, i.e November and December saw at least 70 per cent low turnout.
The hotels at these places which used to be packed during this season literally have no business. At Hampi's famous Hampi International Hotel, out of 42 rooms, only 20 are occupied. The owners say, from second week of November the hotel rooms were almost empty and people started coming from two days."
"A number of foreign tourists used to come during this season. The beautiful location at Hampi during winter is very nice for photography. But this time, many foreign tourists are keeping away from the famous site. Even the few who have come, say that they are finding it difficult to get cash," said W Sahil, supervisor at the hotel.
Apart from hotels, the guides and local craftsmen who sell their handmade products like wood craft, clothes, paintings are also facing the heat of demonetisation.
S Chitragar, wood carpentry artist says, "During this season he usually made good business by selling his wooden craft but post demonetisation of notes, the business is very dull. Only one or two people come to buy. This will not benefit the people who are depending of tourism."
The scene is no different at the heritage city of Mysore which is also witnessing dull business as there are not many tourists visiting. The famous Mysuru Palace, Karaji Lake, Mysuru Zoo all have witnessed less footfalls from last 40 days.
Balanna K, a resident of Mysuru says, "The outhouse which he rented in this season is closed from few weeks as there are no takers. Tourists from outside the country and from north India flocked Mysuru and everyone associated with tourism made good amount of money. But all are hit hard as the people are finding it difficult to get cash and the number of visitors has come drastically come down. Cards can only be used in large shops and hotels. But the daily living of those running the small handloom shops and street-side shops is seriously affected," he said.
Last Updated Mar 31, 2018, 6:51 PM IST