Demonetisation effect: Standing in queue is now a job
The people are working on commission basis.
A jeweller in Tamil Nadu is hiring people.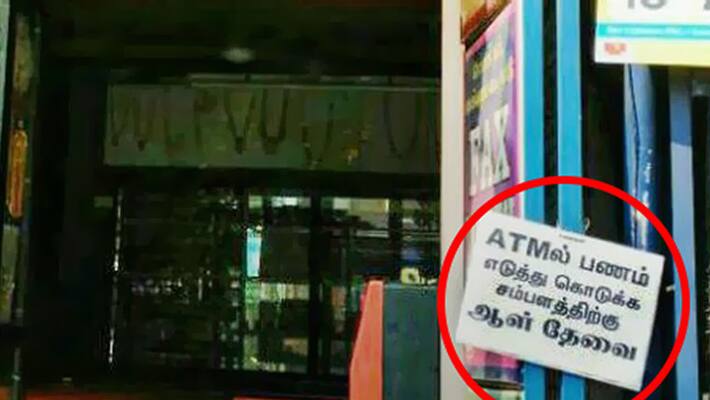 Well, his words have come true, because now 'standing in queue' is well-paying job.
Take this case in Tamil Nadu, where a jewellery show in Tiruchi which now had put up a notice board that reads: "Require people to stand in the queue near ATMs. Applications are invited from suitable candidates only."
 "Standing in the long queue in front of ATMs had become a biggest headache for me after the demonetisation. This was affecting my daily business also. Hence I gave this advertisement" Satyarth, owner of the jewellery shop said.
More interesting thing is that many unemployed had applied for the post and finally Satyarth has selected a candidate named Shekhar. He's working with the jewellery shop on commission basis. Satyarth is giving ₹ 100 commission for every ₹ 2000.   
Last Updated Mar 31, 2018, 6:55 PM IST