Ananthu keeps crying, the deafening blast still haunting him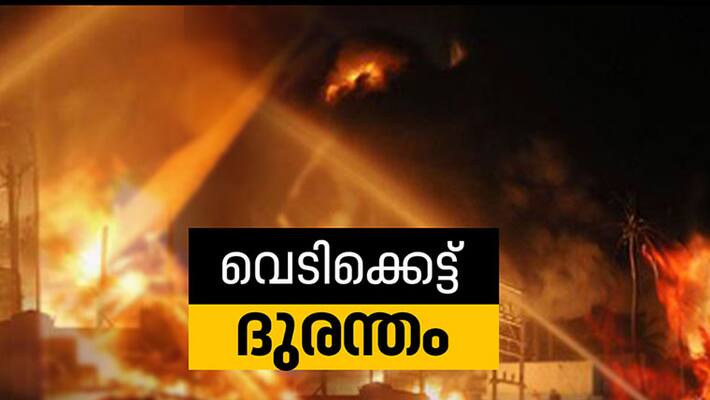 Three-year-old Ananthu had almost dozed off in his mother's arms when he heard the thunderous noise. After the initial shock, he found himself lying on the ground, chaos all around!
The brightly lit ground had plunged into darkness. The devotional music that played loud had given way to commotion and panic. Amid screams and turmoil, his little eyes kept searching for his parents who were with him just before the blast separated them. Soon he was picked up by some and taken to hospital in a hurry.
 Ananthu was one among the few who was lucky to survive the fire tragedy.  But he has yet to recover from the trauma. Nothing could persuade the boy as the gory scene was too much for his little mind to bear. 
On Sunday morning, Ananthu was reunited with his father Anil, who held him close like a prized possession. His father was still under treatment and had a badly bruised hand. Ananthu's mother is in intensive care unit at Thiruvananthapuram Medical College Hospital.
Ananthu and his parents went to the Puttingal Devi temple on Saturday evening and stayed the fateful night in the temple premises to watch the festivities along with thousands of festival enthusiasts. The fireworks show began at 11.45 pm.
At around 3.30 am, when almost 70 % of the stock had been exhausted, sparks from one of the crackers fell on the stockpile lying inside a building, setting off the explosion and killing more than 100 and injuring 300.
Last Updated Mar 31, 2018, 7:07 PM IST