A cycling pilgrimage to Sabarimala
20 members of a cycling club in Kochi peddled their way to Sabarimala
The team comprised of people between the age group of 16 and 50
The gang parked their bicycles at Pamba and completed rest of the pilgrimage barefoot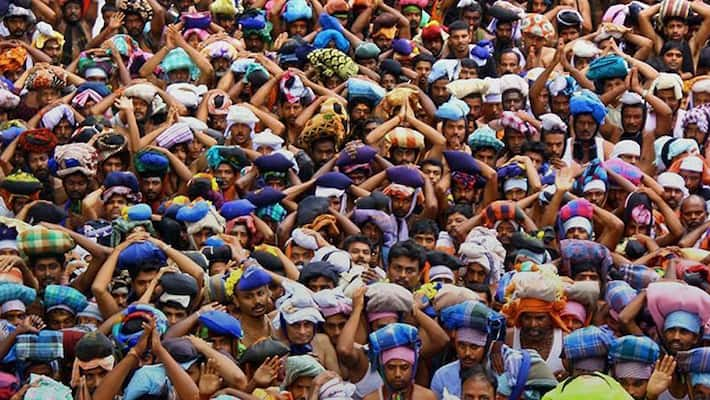 We have all heard of pilgrims walking barefoot to Sabarimala. In a unique expedition, the members of Paravur Bikers Club covered 370 kilometres of their pilgrimage on bicycles. The 20 member gang covered the distance from Kochi to Pamba in three days. 
 
The members from 16 to 50 years of age started from Paravur on Friday morning and reached Pamba by Saturday noon. 
 
This is the second time that the team is organising cycling pilgrimage to Sabarimala. Last year also team members visited Ayyappa Temple, during Mandalam season, on their bikes. 
 
Preparations start two weeks before the pilgrimage. Cyclists have to increase their stamina to ride long distance. It is also necessary to have proper planning to ensure enough time to rest in between the trip.
 
"We had five stops between Paravur and Pamba - Kochi, Alappuzha, Changanassery, Manimala and Erumeli. Average speed was decided as 20 kilometres per hour. We were also careful not to confront any issue in between. We decided to park our bikes at Devaswom office in Pamba and completed the rest of the pilgrimage by foot," Ullas, one of the members said. 
 
The club has 40 members from all over Kerala and had been on several cycling expeditions including the ones to Ooty, Santhanpara, Thekkady and Munnar in the past. 
 
Last Updated Mar 31, 2018, 6:56 PM IST