Currency ban pushes Telangana woman to suicide?
K Vinoda had sold 12 acres of land for ₹50 lakh in cash
The 55-year-old hanged herself on Thursday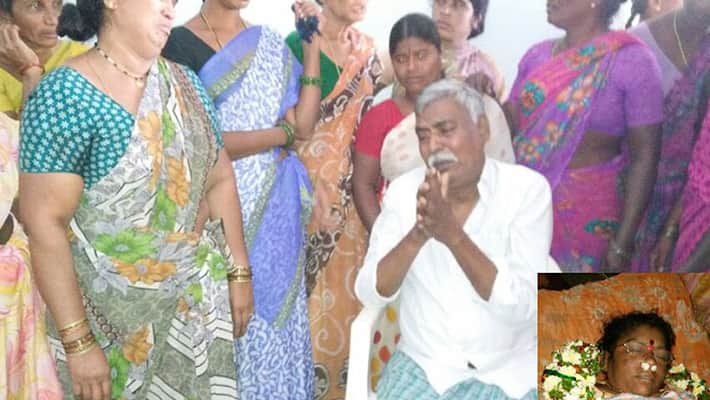 Last week, K Vinoda in Shanigaram village in Mahbubabad district of Telangana had sold her 12 acres of land for ₹50 lakh. The entire transaction was reportedly done in cash. On the intervening night of Wednesday and Thursday, the 55-year-old hanged herself at her home.

The police are investigating what could have been the trigger. Neighbours say that she panicked after Prime Minister Narendra Modi's announcement demonetizing 500 and 1000 currency notes as all her money was in those two denominations. She was reportedly given wrong information that all that cash that she had safely locked away in the almirah was reduced to zero. The assumption is that the worry may have led Vinoda to take the extreme step. 

Another reason that is being investigated is a family dispute over the money. Locals say her three children, including a son and two married daughters, had been pestering Vinoda for their share of the money she got from the land sale for the last one week. The police want to examine the land sale documents, interrogate the family members and also count the money before they can establish the exact cause of Vinoda's death. 

Vinoda owned 15 acres of land in her village, located just 6 km from Mahbubabad town. There has been a property boom in all of Telangana after India's youngest state was divided into 31 districts from the earlier ten last month. Mahbubabad carved out of Warangal district, became the new district headquarters. The land rates increased dramatically in the last couple of months, and Vinoda wanted to cash in on it, by selling 12 of the 15 acres.

If the entire transaction has taken place in cash, as is the norm in many rural areas, the police will investigate the buyer of the land. The land registration documents will need to be examined to check how much the transaction was actually registered for. His source of the money will also be probed as part of the money chain. 

It is quite likely that Vinoda who does not look familiar with the banking norms would have panicked when she realised that it would be difficult for her to show such a large amount of money as legally white. Alternately, she would have had to pay tax on it. It is not known if she had an account in any bank. 

If the panic over the currency ban turns out to be the reason for Vinoda to kill herself, it will be a rather unfortunate fallout of India's attempt to fight black money and fake currency. 
Last Updated Mar 31, 2018, 6:45 PM IST