Currency ban kills farmer, newborn
A premature baby in Mumbai hospital died as the doctor refused to treat it as parents could not deposit the necessary 'change'
Farmer standing in the queue in a bank in Gujarat died of heart attack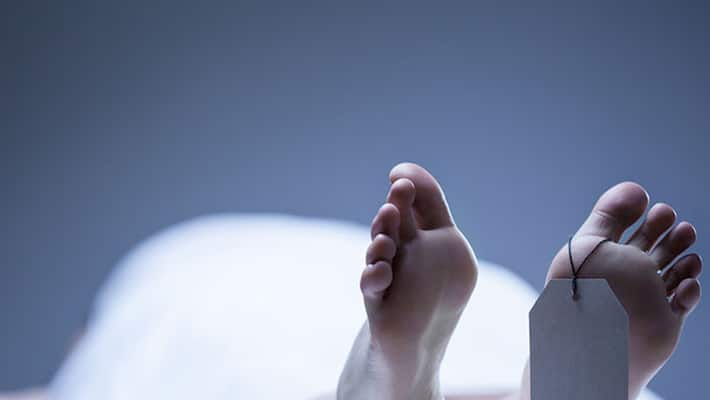 In Mumbai, Jagadish Sharma, father of the newborn, had filed a case in this regard with Shivajinagar police station.
On November 8, Sharma's wife Kiran, who was pregnant, was admitted to the nursing home for tests, including sonography. She was expected to deliver a baby around December 7.
On November 9, Kiran went into labour prematurely and gave birth to a boy at home before she could be taken to hospital. Afterwards the mother and the boy were rushed to the nursing home.
The woman doctor administered preliminary treatment but allegedly refused to treat the baby further unless Sharma, a carpenter by profession, paid a deposit of ₹6,000 in notes of less than ₹500 denomination, police said.
Sharma alleged that he requested for some time for getting the ₹500 notes changed into lower-value currency but the doctor refused and turned them away.
The mother and the baby were taken to another hospital where the infant's condition worsened and he died before getting treatment, as per the complaint.
There were clear instructions from the state government to hospitals that they must continue to accept ₹1,000 and ₹500 notes and a circular to this effect had been issued, the DCP said.
However, no arrest has been made so far.
Farmer dies of heart attack
A 47-year-old farmer today died after suffering heart attack while he was standing in a queue for more than two hours outside a bank at Tarapur town in the district to exchange demonetised currency notes, police said.
"Barkat Sheikh died due to a heart attack when he was standing in a queue at the Corporation Bank branch to exchange his demonetised notes," Tarapur police inspector KC Rathwa said.
Sheikh, who hailed from nearby Moraj village in Tarapur tehsil, was rushed to a private hospital where he died during treatment, Rathwa said.
"Sheikh had to pay money to farm labourers and needed to exchange the demonetised currency notes. He was standing in the line for around two hours after which he suffered the attack," he said.
The scramble by millions of panicked consumers to exchange banned currency or deposit them had turned tragic on Friday when three persons died in separate incidents in Maharashtra and Kerala.
Long queues were seen outside banks even today as people jostled to exchange the demonetised ₹1,000 and ₹500 currency notes across the country.
Last Updated Mar 31, 2018, 7:05 PM IST