Critically endangered plant discovered from the Western Ghats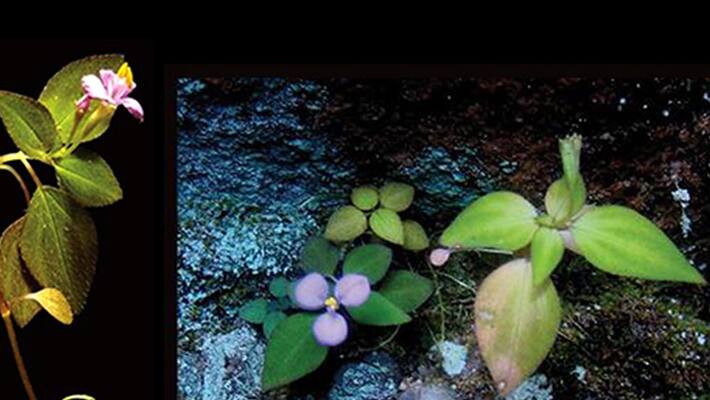 Under its thick evergreen canopy of biodiversity rich Nelliampathy hill ranges, 1200 metres above sea level, the Western Ghats was revealing a long kept secret, for the first time before the scientific world. 
We were working on the flora of Kollengode range forests in Palakkad district last October when we spotted the plant belonging to genus Sonerila Roxb at Pothumala tracts of Nelliampathy. It belonged to the family of Melastomataceae, recollects Soumya Murugan, a researcher from Thiruvananthapuram, who was part of the exploration team.
They returned with a sample plant. Further analysis proved that they had discovered a rare critically endangered species. They published the findings of the research in the latest edition of 'Phytotaxa,' an international journal on taxonomy. 
Murugan and her fellow researcher, Maya C Nair, head of the Department of Botany, Government Victoria College, Palakkad, named the new find after eminent botanist P K K Nair. Known as the father of Indian Palynology, Nair contributed immensely to the study of plant pollen, spores and microscopic planktons in living and fossil form. Sonerila Nairii, the new addition to the list of lithophytes or the plants that make rocks their home, becomes a tribute to the botanist as well. 
Sonerila Nairii flowers in October and November. And each plant will have two flowers only. 
Enlisted in the critically endangered category of the International Union for Conservation of Nature (IUCN), the discovery of the tiny succulent plant highlights the need for conservation of the fragile ecosystem of Western Ghats.
Last Updated Mar 31, 2018, 6:32 PM IST