CPM Central Committee will be held from 6-8 January at a five-star hotel in Thiruvananthapuram.
More than hundred CC members and invitees would participate in the discussions on demonetization, upcoming state elections.
The CPM, it seems, is shedding its proletarian pretensions by holding its first ever Central Committee (CC) meeting to be held in the Kerala capital in a five-star hotel! The luxurious conference hall of Hotel Hycinth will host the three-day session of the Communist party's central body which will discuss the post-demonetization scenario and the hardships it caused to the people of the country.  
 
Hotel Hycinth. 
It may be recalled that the state Finance Minister Thomas Isaac had slammed the Narendra Modi government for pushing Kerala into recession through demonetization. But the 'recession' seems to have no effect on CPM and its luxurious CC conclave slated to begin on 6 January. 

In January and February, when New Delhi experiences harsh winter, the CPM usually holds its CC meetings outside the National Capital. Earlier, Kochi and Kozhikode had hosted CC. But this is for the first time that the state capital is playing host. Hence, the state party leadership does not mind spending money and make it a grand event, despite the problems of demonetization.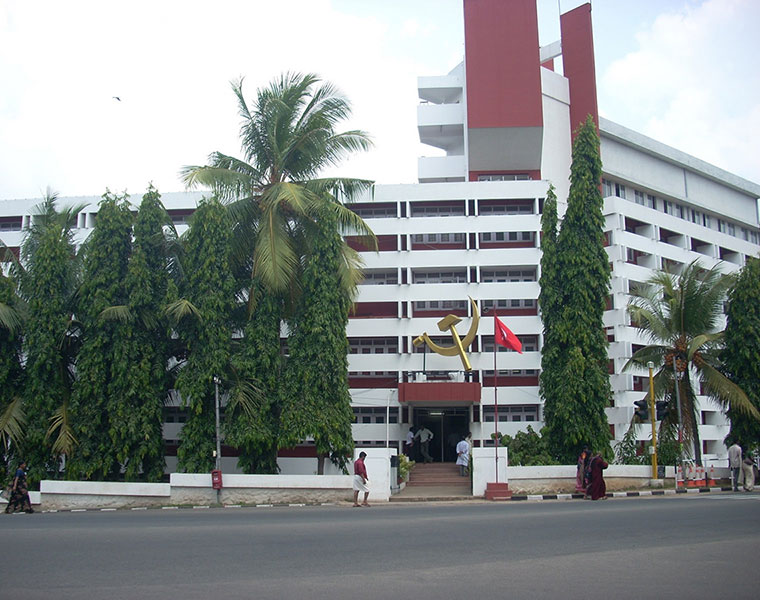 AKG Centre, Thiruvananthapuram
The party's CC has 91 elected members, five special invitees and five permanent invitees. The CPM decided to organise the meet in the luxury hotel as it found facilities at AKG Centre, the multi-storied party head quarters in the capital inadequate for hosting the meeting.
Apart from the course of agitation against demonetization, the CC will discuss the party's plans for the upcoming elections in five states including UP and Punjab. Top leaders of the party, including General Secretary Sitaram Yechury, Tripura Chief Minister Manik Sarkar and PB members will arrive for the meeting by Thursday. 
A mass rally and public meeting will be held in Thiruvananthapuram as part of the CC on 7 January.