CPM says women's ban at Sabarimala feudalism, anti-women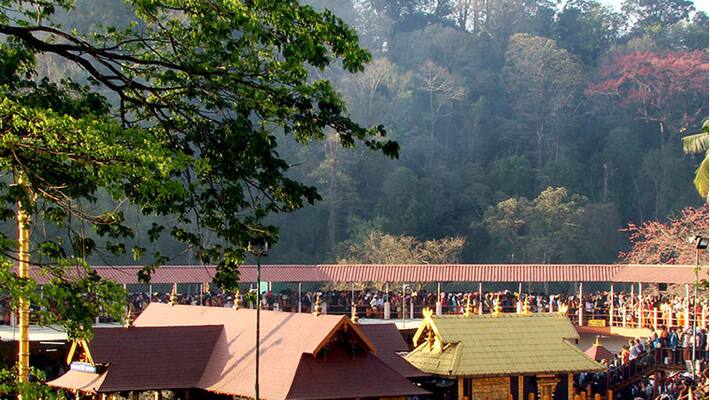 Keeping alive the debate on the entry of women of menstruating age into Sabarimala shrine, CPM, heading ruling LDF, has batted for entry of women of all age groups into the temple, saying those having a "feudal" and "anti-women" mindset are endorsing the restriction.
In a recent article published in the party mouthpiece 'Deshabhimani', CPM state secretary Kodiyeri Balakrishnan said the restriction at the hill shrine was an echo of an outdated class system which was keen to retain male dominance in the society and discriminate women from public space and places of worship.
The statement assumes significance in the wake of repeated contention of the Travancore Devaswom Board, which manages the shrine that any decision on the matter should be taken after upholding the customs and tradition.
Stating that it was "unfair" to bar a section of women under the garb of their menstruating age at the shrine, the leader said biological peculiarities of women should not be considered as their drawback.
"Women of the state are far ahead in terms of health, literacy and life expectancy compared to their male counterparts," he said.
"CPM supports the entry of women of all age groups at Sabarimala. We cannot minimise the restrictions of women as a mere issue of rituals. Only those who wish to re-establish the erstwhile feudal system can see it as an issue of rituals and traditions," Balakrishnan said.
He also alleged that the TDB had an "anti-women" mindset and said its president Prayar Gopalakrishnan was behaving as if "mountain would crumble if women enter the shrine and offer worship to Lord Ayyappa."
He also flayed Congress-led UDF, BJP and RSS for allegedly endorsing the restriction and accused them of raising "irrational ritualistic beliefs" to support their stand.
Taking a dig at the TDB president, the leader said: "Prayar Gopalakrishnan said of over four crore pilgrims, who visited Sabarimala during the last pilgrimage season, five lakh were women, belong to the age group of above 50 years."
"That means, five lakh women offered worship to Lord Ayyappa in a single pilgrimage season itself. That had not triggered an earthquake," he said.
Last Updated Mar 31, 2018, 6:31 PM IST