VS clarifies on liquor policy, only to confuse things further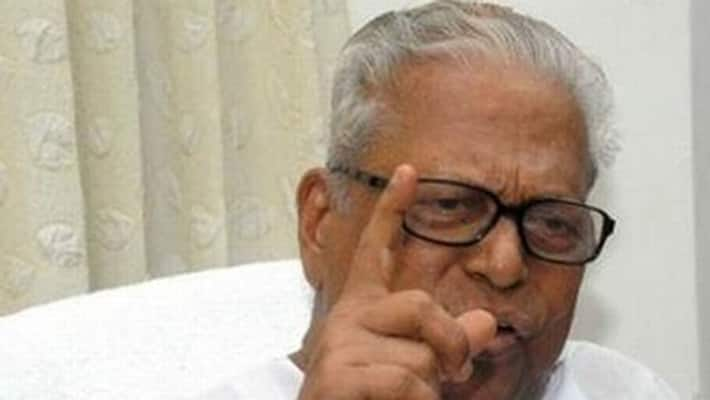 As the debate over the liquor policy takes centre stage in the poll campaign, Communist Party of India- Marxist veteran VS Achuthanandan has come up with a clarification that the party stand is what its general secretary already declared. This goes against Politburo member Pinarayi Vijayan's statement that the reopening of bars will be decided by the Left Democratic Front (LDF) after coming to power. 

In his latest Facebook post, Achuthanandan went on to state that there was no confusion in the liquor policy of the LDF and added that the liquor bars closed down by the Congress-led United Democratic Front (UDF) government will not be reopened even if the Left was voted to power.
Sitaram Yechury had clarified that the bars once closed will not be reopened: VS Achuthanandan
 "Sitaram Yechury had clarified that the bars once closed will not be reopened," Achuthanandan wrote. It is the party policy, and there is no confusion about it. The party policy is to focus on abstinence and to bring down alcohol consumption in a phased manner. There is no contradiction in Yechuri's position and the LDF policy, Achuthanandan said. 
The CPM leader also blamed the BJP and the UDF for creating an impression that the LDF policy on liquor is ambivalent. Their campaign is politically motivated. 
Referring to the controversy over granting 20 acres of public land in Palakkad to the UB group of Vijay Mallya at a low price, Achuthanandan criticized that the UDF was running with the hare and hunting with the hound.
The Congress was quick to grab the opportunity to make chinks in the CPM over the liquor policy. Responding to Achuthanandan's Facebook post, state Congress chief VM Sudheeran wanted the CPM to clarify on the issue and state whether it stood by Yechury's stand or with Vijayan's. 
Meanwhile, Communist Party of India (CPI) state secretary Kanam Rajendran chose to distance from Yechury's position on the reopening of bar hotels. "CPI's general secretary did not say so," said Rajendran,  evading questions on the issue.
 
Last Updated Mar 31, 2018, 6:39 PM IST