Encounter killing: CPI warns Pinarayi Vijayan against aping Modi
The CPI state secretary's statement against killing comes in the wake of suspicions that the Maoists were killed in a staged encounter.
The police version can only be taken with a pinch of salt: RMP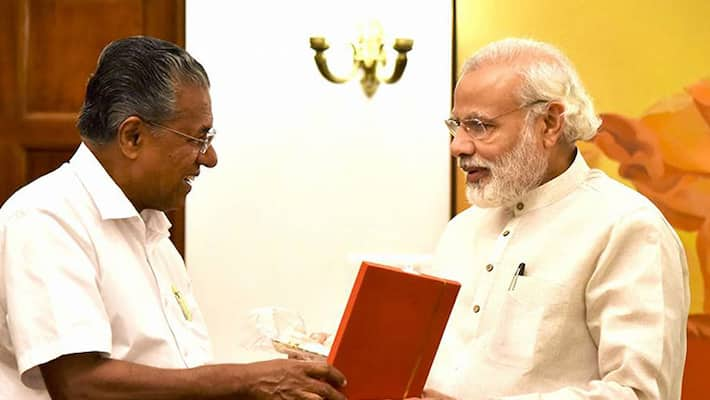 Amid growing suspicions over the police version of 'encounter killing' of  two Maoists inside Nilambur forests on Thursday,  the Communist Party of India (CPI), the second largest partner of the ruling Front in Kerala has lashed out against the government for the brutal crackdown. 
Without mincing words, Kanam Rajendran, the state secretary of the CPI, reminded the government that people did not elect the Left Democratic Front (LDF) in Kerala to imitate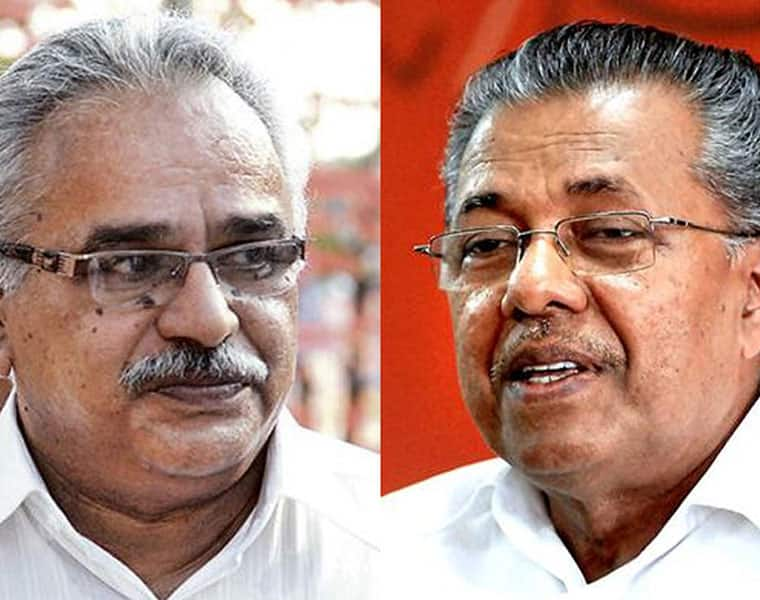 Kanam Rajendran, Pinarayi Vijayan
Narendra Modi. "Such brutal Maoist hunt is totally unacceptable to Kerala. No one has the right to kill for having an opinion, " Rajendran said. "There are many working for the rights of the Tribal people and Dalits. Trying to forcibly silence those who raise their voice for their rights, instead of giving an ear to their slogans, is not fit for a civilised society, be added. 
The CPI leader's statement comes at a time when the mainstream political parties continue their studied silence on the killing of two Maoists inside Nilambur forests on Thursday morning. Though there were reports that three Maoists had died in the encounter, the police corrected it later. As per the latest report, two leaders of CPI-Maoist, including a woman leader, have died in the firing. It was termed as the first major  'successful' police action against Maoists in Kerala. 
Even though Rajendran did not name Pinarayi Vijayan, it was very clear that his warning was aimed at the Chief Minister who is also holding the Home portfolio. 
Meanwhile, Kerala Chief Minister Pinarayi Vijayan dodged questions from the media on the incident by saying that the details were still awaited. However, he said minor encounters with Maoists were on the rise in the Nilambur area for quite some time. 

Reacting to the report of 'encounter,' RMP leader KK Rema said it was a very shocking incident. "It is not a pleasant news that a democratic state undertook secretive trial and execution secretively inside a forest, whatever be the charges against those who got killed. The police version on the encounter can only be taken with a pinch of salt," she said. The RMP also demanded an independent inquiry into the encounter killing. 
Last Updated Mar 31, 2018, 7:04 PM IST