Police file case against Panchayat members for culling dogs
The police registered a suo moto case against Kalady panchayat members.
Around 22 dogs were culled on Wednesday.
Police have registered a case against 17 people under Prevention of Cruelty to Animals Act.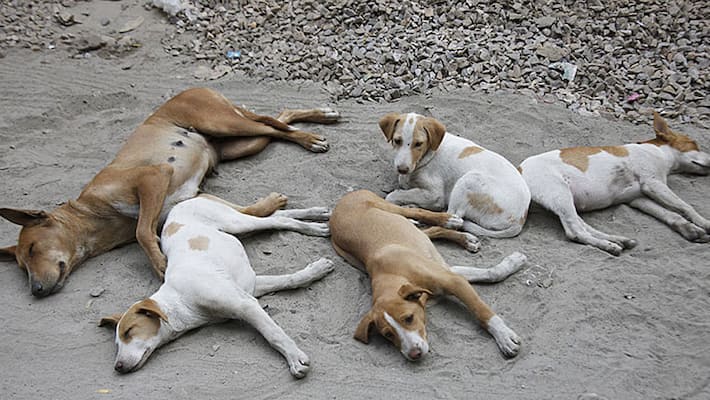 After Kerala Congress (M) youth wing workers who were booked for killing and parading the carcases of stray dogs, police have registered a suo moto case against Kalady grama panchayat members for culling 22 dogs on Wednesday.

A case was filed against 17 persons including panchayat president and vice president under Sections 428, 429 of the IPC and Prevention of Cruelty to Animals Act. 
The complaint says that the animals were killed in a vicious manner and their bodies put outside the panchayat office for display.

The mass killing was executed with the support of local Stray Dog Eradication Group.  According to panchayat authorities, they decided to kill the dogs after repeated instances of dogs attacking people, and domestic animals were reported from the area.

The bodies of the dogs were later exhumed under the supervision of a veterinary doctor.  

On 26 September, Youth Front workers in Kottayam had killed around 10 stray dogs and paraded with their bodies in the town. 

Similarly,  panchayat representatives of Chengamanadu in Aluva had also executed the killing of 26 stray dogs.

With the centre and state governments still caught up in a dilemma over how to tackle the issue, growing incidents of people taking the law into their hands are reported from various parts of the state.
 
Last Updated Mar 31, 2018, 6:59 PM IST