Caught on cam: Congress Minister watches porn
Congress leader Tanveer Sait was watching porn on his mobile phone in Raichur during the Tipu Jayanti event
Minister Sait was on the dais when he was watching porn
BJP leaders have demanded his resignation
Sait is currently not reachable, his phone is switched off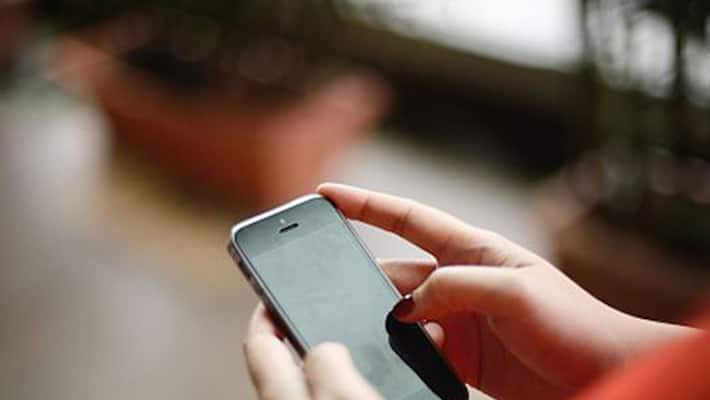 Tanveer Sait was one of the chief guests on the occasion of Tipu Jayanti event and was seated on the dias when he was caught off guard by media watching porn on his phone.
The Congress leader was attending the programme organised by the district administration at Raichur theatre.
The Congress took BJP to task when three legislators of BJP were caught watching porn during the assembly session, two years ago. The leaders had demanded resignation of Lakshman Savadi and CC Patil for watching porn.
Speaking to Asianet Newsable, BJP leader and former state minister S. Suresh Kumar said: "This is Tanveer Sait's way of paying tribute. The state government, in spite of the opposition, has celebrated Tipu Jayanti. Being a Minister,  (he) should have participated seriously. The seriousness is missing and that is evident."
Currently, Tanveer Sait is not reachable and his mobile phone is switched off.
On being asked if the BJP would ask for the Sait's resignation, Kumar said that was left up to Chief Minister Siddaramaiah.
Now, G Madhusudhan of BJP has demanded resignation of Congress leader Tanveer Sait, following the incident. Chief Minister Siddaramaiah should exclude Sait from the Cabinet, he said.
Reacting on this, former chief minister Jagadessh Shettar said, "Tanveer Sait should tender his resignation immediately, else he will be taught a tough lesson by the people of Karnataka."
"The BJP had made the two tainted ministers Lakshman and Patil tender their resignation," he said. It should be noted that the two were allowed to contest election again by the BJP.
Congress leader H Vishwanath Congress party should take necessary action against Tanveer Sait. We had condemned when BJP leaders had watched porn. So now we should take action and keep the party's image intact."
However, Minister Gundu Rao went soft on the issue and said he will not run away, he will come to the media and speak. "You should appreciate Tanveer Sait because he did not zoom into the pictures or download it. He just flipped through his WhatsApp group which just lasted for less than five seconds," Rao said.
Last Updated Mar 31, 2018, 6:41 PM IST