Congress to weed out 'seniors' from district leadership in Kerala
Congress High Command issues directive not to consider leaders above 60-years as DCC presidents.
The organisational polls should be based on popularity and merit and not group equations.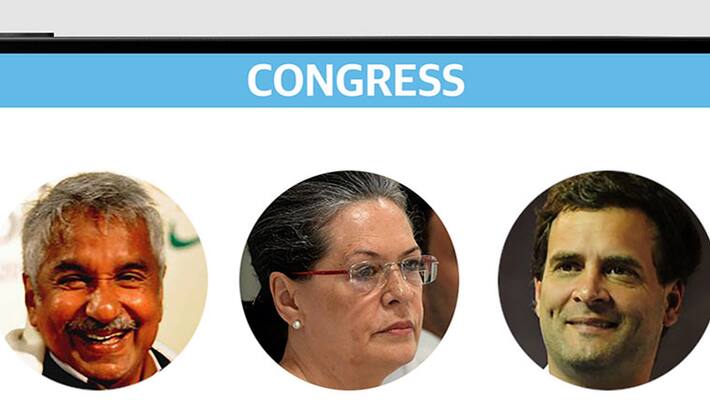 The Congress High Command has dealt a big blow to many aspiring senior leaders in Kerala. Taking a pro-youth notion, the High Command has issued a directive not to consider leaders above 60-years as presidents of District Congress Committees (DCC). 
There are reports that the Congress leadership has laid down strict norms ahead of the organisational elections of the party in the state. Putting kerbs on senior leaders above 60-years has brought cheers among the youths in the party.
 But the group managers in the state Congress have no reason to rejoice as the High Command do not want the organisational polls to be held on the 'group' basis. Merit and popularity of the leaders would be the only criteria for considering them for party posts.
 
Also read: Rahul acts tough, dismisses KSU state committee
The AICC General Secretary Mukul Vasnik, who is in charge of the Kerala affairs, will present the criteria for the polls at a leadership meet in Kerala on Saturday. 
In August this year, Congress High Command sent a strong message to the rival groups in the state Congress by dismissing the state and district committees of Kerala Students Union (KSU), the state wing of National Students Union (NSU) following allegations that the group managers nominated their hands to key posts. 
Congress Vice President also decided to conduct organisational elections in the party in the state despite the opposition from the I-group led by Ramesh Chennithala and A-faction headed by Oommen Chandy. Gandhi also dismissed their demand to remove state Congress president VM Sudheeran from the post ahead of the organisational polls. The polls would be held in a phased manner stretched over nine months. 
Last Updated Mar 31, 2018, 7:02 PM IST