Most of them are well educated and a good majority of them are post graduates. Still, there is something seriously wrong with the 2014 batch of Sub-Inspectors in Kerala Police, says Police Complaints Authority (PCA) chairman Justice K Narayana Kurup.
While going through complaints received in the past few months, the PCA stumbled on a startling connection- most of the offenders belonged to the 2014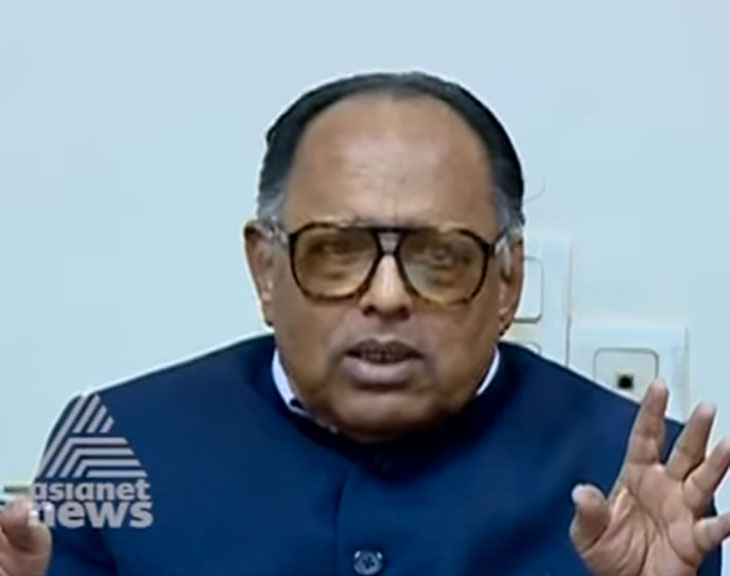 Justice Narayana Kurup
batch. The authority is flooded with complaints against the young crop of officers and their offences vary from misbehavior, verbal abuse and use of third-degree. Ironically, most of the complaints were filed against officers of 'Janamaithri police stations,' (people-friendly police), an initiative by Kerala Police. 
"There must be some serious problem with their training. The matter will be taken up with the government," PCA chairman told Asianet News. 
"They are involved in every complaint filed against the police. Such officers should not be allowed to continue. They must be called back from duty and be given training," Kurup said. It has nothing to do with lack of education- most of them are post graduates, he added. 
In a latest incident, a Sub Inspector in Kochi summoned a minor boy to the police station and allegedly assaulted him. The boy had complained that the SI put his boot on the chest and beat him up with the cane, Kurup said. The PCA chairman has summoned the police officer and sought an explanation.