Who's a better fool? Communists in Kerala spar over competitive stupidity
Stupid acts of CPI ministers are shaming Pinarayi Vijayan govt: Mani, CPM MLA
No one could beat Mani and EP Jayarajan when it comes to stupidity: CPI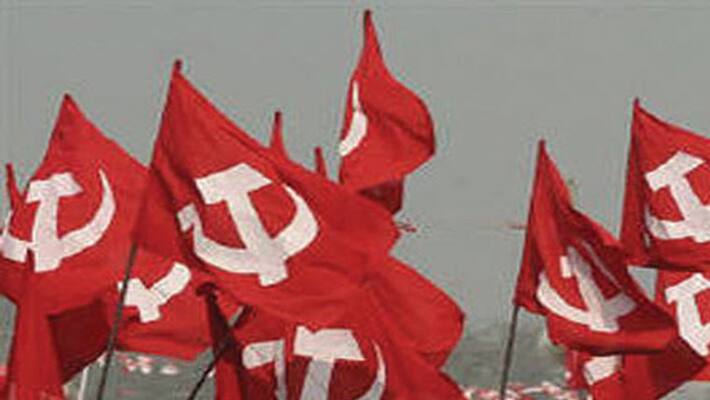 The love-hate relationship between the CPM and CPI, the major partners in the ruling Left Democratic Front in Kerala, hit another new low with its leaders slinging mud at each other in the open. As the leadership traded charges, the party workers exchanged blows in the streets, making things even worse for the partners.
The CPM legislator and senior leader MM Mani started the blame game by terming CPI ministers in the Pinarayi Vijayan Ministry acting 'nonsense.' The stupid decisions of CPI ministers are causing shame to the left govt, he said at a public function organised by pro-CPM farmers' wing at Idukki the other day. He even named Agriculture Minister VS Sunilkumar and Revenue Minister E Chandrasekharan, both from the CPI, for their stupid decisions on Idukki.  "We are governed by those who do not the fundamental problems of the state," he blamed. "We came to power offering to make everything okay. But it is not happening," he said warning that the farmers would be forced to launch agitation. 

 
In a befitting reply to the allegations, the CPI said that nobody in the world could beat Mani and EPJayarajan of the CPM when it comes to stupidity. "If there were an award for stupidity, Mani would win it," said CPI district secretary KK Sivaraman. The CPM state leadership should clarify whether it had given licence to Mani to level baseless allegations against ministers of the Left coalition. 
Mani, known for his controversial statements, is a state committee member of the CPM. Jayarajan, a central committee member of the party, had an unceremonious exit from the Pinarayi ministry recently following a row over appointing his kith and kin in top PSU units.
Even as the leadership continued the mud sludge, the workers of both communist parties exchanged blows in the streets, injuring 14 persons including police officers. A group of CPM workers attacked the CPI workers without any provocation, reports say. Even though a few police officers present at the spot intervened, they were also injured in the assault. 
Last Updated Mar 31, 2018, 6:33 PM IST