Sabrimala's lack of water brings ₹8-crore smile for Coca-Cola
Two-month annual Mandalam-Makaravilakku pilgrimage began on November 16.
Following the High Court order plastic pet bottles are banned around the shrine.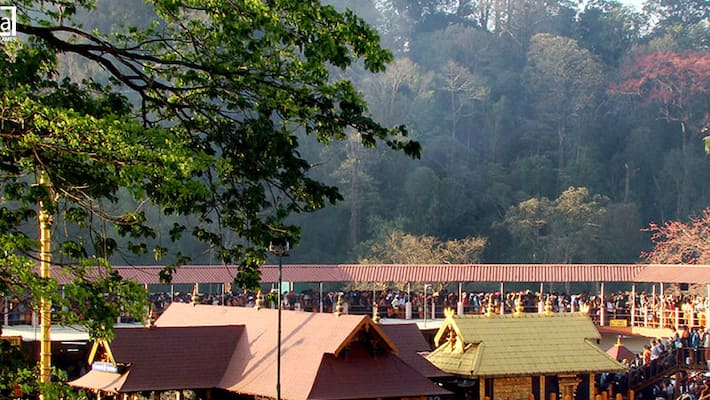 Devotees who are planning to climb the hillock temple of Sabarimala this Mandalam-Makaravilakku season will have no choice but buy Coca-Cola products from shops here as the the company has monopolised the soft drink market here.
The company is targeting a lucrative business of ₹8 crores this festive season that would extend till the next Mandalam season. Last year the company made a profit of ₹6 crores from the shrine.

According to a report by Mathrubhumi, the international soft drink giant was successful in gaining dominance here after the Kerala High Court banned the sale of any material, including water, in plastic bottles at any place near to the famous temple.
The court issued an order early this year in pursuant to a report filed by the Pollution Control Board which pointed out the hazardous effects of plastic on the environment and wildlife at the Periyar Tiger Reserve.

Following the court order, the Travancore Devasom Board invited tender to install at least 50 vending machines here. Since each machine comes at a price of ₹ 2 lakh it was not affordable for local companies to take part in the tender process and Coca-Cola was successful in winning the tender for ₹18 lakhs.

The Anti-Coca Cola Committee have strongly condemned the awarding of tender. Arumukhan Pathichira, committee member has alleged high-level corruption and accused the TDB officials of diluting many applicable rules. 

It is also alleged that company executives are visiting shops at Pampa, Nilaikkal and Sannidhanam and compelling vendors to take cola products.

The situation is likely to get more serious as the TDB is yet to complete arrangements of basic amenities, including drinking water and free food.
 
Last Updated Mar 31, 2018, 7:02 PM IST