Co-education "diverts attention": Andhra to split CoEs based on gender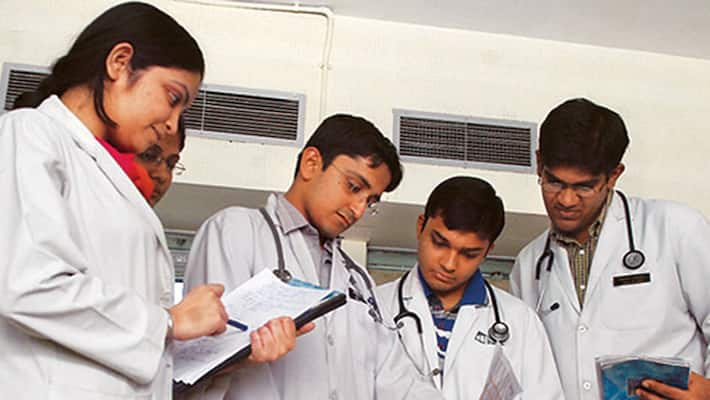 Discovering that co-education is affecting the performance of the students in the centres of excellence (CoE), Andhra Pradesh Government has decided to set up separate campuses for boys and girls to avoid "constant emotional disturbance and diversion of concentration."
The decision to split the CoEs, established in 2005 with an aim prepare the Scheduled Tribe students to excel in competitive examinations, is based on the feedback from the principals of these residential schools run by the  State Social Welfare Department.  The bifurcation will come into force from  2016-17 academic year. The department feels that by splitting of these institutes into separate schools for boys and girls would be the ideal solution to the teenage problems that affect the performance of students. 
While Schools of Excellence (SoE) are meant for students of eight, nine and tenth classes, the College of Excellence (CoE)  provide residential education at the intermediate level. These institutions are aimed at grooming the Scheduled Tribe students for the national and statewide competitive examinations including the entrance exams to the IITs, medical and other professional institutes. 
After failing to achieve the desired results, the officials and principals of these institutes made a scrutiny of the performance of the past ten years and discovered that coeducation was the real culprit!
The principals of the SOEs and COEs submitted to the government that the performance of students was getting "badly affected" in the residential coeducation system.  Following the reports from the Principals, the secretary, Gurukulam, held a high-level meeting to discuss the issue further on October 31,  2015.
 The meeting felt that the government can't afford to allow the boys and girls any longer to study on the same campus. Other findings of the meetings are:  As the teenage boys and girl students stay on the same campus, it leads to constant emotional disturbances among them, the meeting felt. It diverts concentration from studies.  
Meeting of principals and officials discovered that : Co-education creates constant emotional disturbance. It diverts concentration and is conducive to encourage teasing. 
 Co-education is also conducive to encourage teasing among boys and girls. It starts lightly but ends up in agitated parents getting involved who in turn, request for separating the institutions for boys and girls.

 
The meeting also found that a good part of the valuable time of the teachers is spent in taking care of the security and safety measures and sorting out the issues among students. 
Except the SoEs and CoEs, all other residential institutions of excellence have separate campuses for boys and girls, the secretary of Gurukulam justifies the bifurcation move. "In corporate and government sectors also residential Institutions in the intermediate level do not follow co-education. Exclusive centres for girls and boys are helpful in increasing enrolment, especially girl students," the secretary said. 
Last Updated Mar 31, 2018, 6:50 PM IST