CM's statement painful, Jishnu's mother cancels meeting
Jishnu Pranoy's mother and sister launched indefinite strike demanding arrest of accused
Chief Minister called Mahija over the phone and assured that all the accused would be booked
The provisions of agreement was favouring government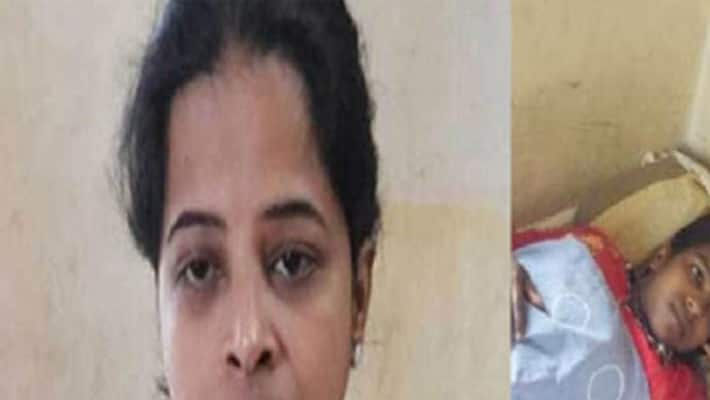 Mahija, the mother of Jishnu Prano, the BTech graduate who committed suicide, said she wouldn't meet the Chief Minister on Saturday. A meeting with Chief Minister was included in the agreement reached between them and government as the family ended its fasting on April 9. 
 
The mother said that her decision was after Chief Minister's derogative statement, asking what was the purpose of the protest and what the family gained from it. "It was not fair for him to say that after all those struggles we went through. It was painful to hear the statement," she said. 
 
Also read: Certain forces using a grieving mother for political mileage: Pinarayi on Jishnu case
 
The relatives of Pranoy held a protest before DGP office in Thiruvananthapuram demanding the arrest of accused persons, who were absconding after the incident. The protest created an uproar after police arrested and removed family members form the venue.
 
Read more:Jishnu's mother, sister start indefinite fast; Hartal complete in Kerala
 
Following this mother and sister of the student started an indefinite strike, and in the compromise, talk government reached a ten-point agreement with them for ending the fast. 
 
Also read: Jishnu's family calls off stir: Resolve of mother, daughter bring govt to its knees
 
However, the family members said they did not get the original agreement. "The copy was entirely different from what was agreed upon. Every thing was in favour of the government. We had demanded a probe into the lapses of prosecution, which failed to frame solid arguments against accused and this made the case weak. We want to how this happened. This demand is missing from the copy of the agreement we received. Though we tried to get the original, it all went in vein," a relative of Pranoy said.
 
Mahija's brother said the move of the government to approach Supreme Court to cancel anticipatory bail plea of accused and to appoint Crime Brand ADGP Nitin Agarwal as investigating officer is welcome.
 
Read more: Jishnu case: Kerala to move SC challenging anticipatory bail of accused
 
Even the Chief Minister called Mahija over the phone and assured that all the accused would be booked. 
 
Meanwhile, Special Prosecutor Udayabhanu said that the priority at that time was to end the fasting of family and to arrest absconding abused. He also agreed that there were lapses on the part of the prosecution in the early stage. 
 
Last Updated Mar 31, 2018, 6:57 PM IST