CM Siddaramaiah puts Bengaluru's air ambulances in God's hands
CM Siddaramaiah just inaugurated India's first Air Ambulance service.
However, it was strange to see a staunch anti-superstition crusader open the service with a puja and priests.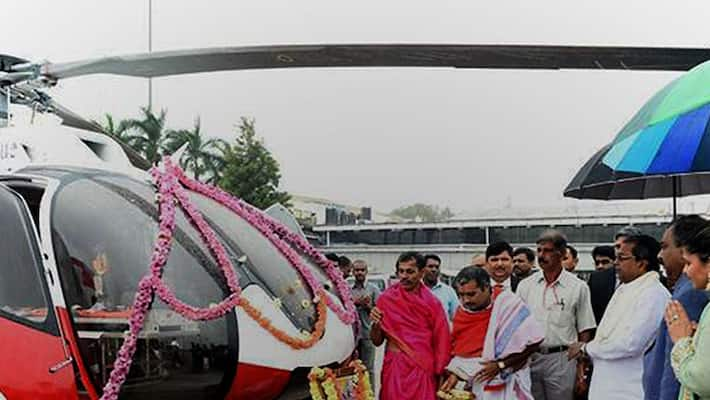 CM Siddaramaiah inaugurated India's first Air Ambulance services in the HAL Helipad, Bengaluru. The Aviators Air Rescue will be maintaining these air ambulances, which will be used to ferry patients to hospitals during extreme emergencies.
The air ambulance service can be availed by dialling 155350. A medical team will start giving first aid and necessary basic treatments to the patient as soon as the patient is taken inside the air ambulance. 
However, those who have long supported CM Siddaramaiah for his progressive and modern thinking have criticized the CM for performing a puja and other orthodox rituals to inaugurate this ultra modern medical facility to the public.
Siddaramaiah is renowned his Socialistic background. Although he doesn't deny the existence of God, he always fights and criticizes superstitions and the stranglehold of priests over society.
The CM had faced similar criticism in June this year when he changed his official car after a crow sat on it. But at that time he explained the change as a mere coincidence.
Also read: Karnataka CM buys new car after crow sat on old one
The CM is also on a mission to enforce the Anti-Superstition and Black Magic Act in Karnataka.
It is strange then that such a man tolerated an orthodox puja and rituals while inaugurating an air ambulance. However, either way, the service will come as a grateful relief, especially considering Bengaluru's choked roads.
Although, most people cannot afford the service, no matter what the emergency.
Last Updated Mar 31, 2018, 6:59 PM IST