CM Pinarayi Vijayan draws flak from netizens for police action
Chief Minister was harshly criticised for the arrest of Kamal C Chavara and Nadir KP
The police action was widely condemned.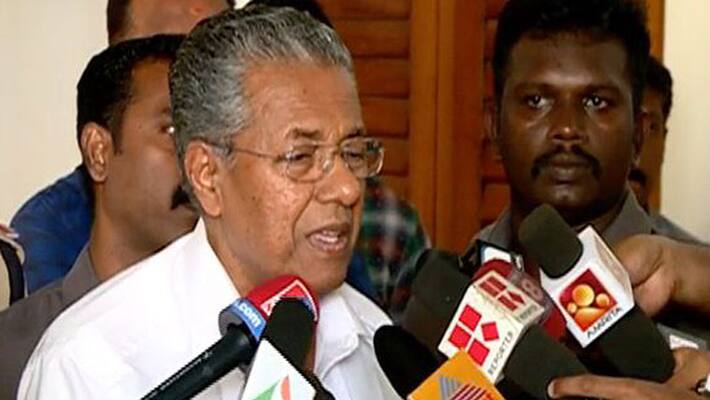 Chief Minister Pinarayi Vijayan came under some harsh criticism from netizens on Monday following various incidents of police violence in the state.

Netizens flooded Pinarayi Vijayan's Facebook post lauding Karun Nair, who scored a triple century on Monday, with hate comments . People condemned the police for arresting writer Kamal C Chavara on the charge of sedition and the invoking of Unlawful Activities Prevention Act (UAPA) against Nadir KP, an activist and filmmaker.

While some comments slammed the Chief Minister for acting ignorant and enjoying cricket when the police force were engaged in atrocities against innocents, a few others remarked that the Chief Minister, who also handles the Home Affairs was equally accountable for police action. 

Meanwhile, as a result of growing contempt the police have decided not to press sedition charges against Nadir and Chavara. 

Nadir was let off on Tuesday afternoon after senior Communist Party of India (Marxist) CPM leaders lashed out against the arrest. 

On Monday, veteran leader VS Achuthanandan warned that police action would give out a message that the state is ruled by a  fascist administration. 

Chavara was detained after a complaint was filed by Bharatiya Janata Party activists alleging that he had insulted the national anthem through one of his social media posts. Nadir was taken into custody on Monday morning when he reached Kozhikode Medical College Hospital to visit Chavara. Nadir was arrested for his suspected Maoist links and threatening tribals at Aralam on March 15, 2016. 
 
Last Updated Mar 31, 2018, 6:42 PM IST