Climate change blues: Butterflies from Coorg cancel annual trip to Kerala!
The mass migration of butterflies from Coorg forests used to start with the onset of winter and culminate in January.
This year, the migration has not been sighted so far.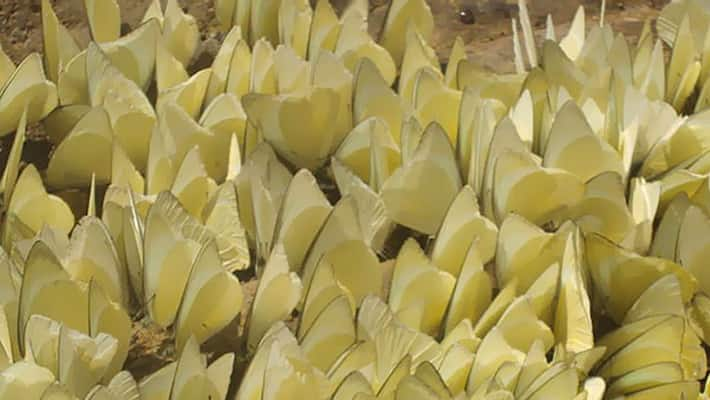 Across the coffee and turmeric-scented valleys of Coorg bordering Kerala, millions of yellow butterflies used to visit the Aaralam Wildlife Sanctuary every year,  as if guided by a mysterious urge passed on through generations. But this season, the beautiful butterfly migration has not been sighted so far, raising concern among the nature enthusiasts that the change in the climate en route must have prompted the butterflies to change course. 
Speaking to Asianet Newsable VC Balakrishnan, an avid nature enthusiast and secretary of the Society for Environment Education in Kerala, said that it was baffling that the migration did not take place this season so far. Common albatross butterflies, blue monarchs and Danaidae butterfly used to migrate from Coorg forests to Aralam through Wayanad, he said. 
But butterfly enthusiasts say that this time, they couldn't find signs of mass migration of the butterflies in Wayanad. A butterfly survey conducted in Wayanad also did not report the migration.
"The climate change might have affected the breeding of the butterflies. If the situation is not favourable, the eggs tend to go dormant," Balakrishnan explained. "Extensive studies could only prove whether it has any links to the climate change," he added.
For the past 16 years, the butterfly lovers from across the country used to flock Aralam in January to witness the sight of wintering butterflies. They are now concerned whether the weak migration trend would mar the annual mass congregation of Danaidae  butterflies at Aralam. 
Last Updated Mar 31, 2018, 6:43 PM IST