Civil suit: Kerala yet to decide on Halycon Palace
Kerala took over the palace by bringing Kovalam Palace (taking over by resumption) Act-2005
Apex court said the move impinge the Constitutional structure
Advocate general advised state government to file a civil suit requesting permission to maintain the palace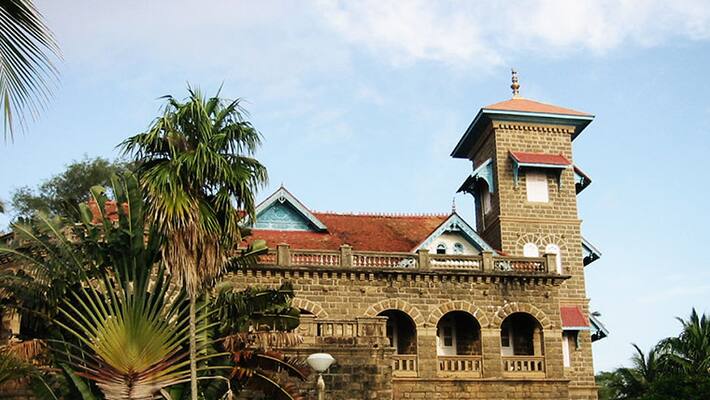 It seems the Kerala government is yet to take a decision in the case of Halcyon Castle, even after getting a legal advice to file a civil suit seeking the custody of the palace. State Administrative Reforms Commission chairman V S Achithanandan had urged government to follow the advice of the Advocate General and to move court seeking permission to maintain the Castle under public ownership. 
 
In view of orders given by the Supreme Court and Kerala High Court, the state government should follow the advice of Advocate General to seek permission to maintain the palace. A delay is likely to help private owners to make use of the situation, Achuthanandan said. It is for the Chief Minister to take the decision. 
 
The Kerala High Court had held that it is unconstitutional to take over Halycon Palace by way of a special legislation - Kovalam Palace (taking over by resumption) Act-2005. The bench said that the Act, brought by previous UDF government undermines the superiority of the Union Government and impinge on the constitutional structure of the country. 
 
The Supreme Court upheld the High Court order and said the state could not enact a law to overcome a dispute with the Central government about the title over a property. Subsequently, the place was sold to Leela Group, which further changes hands and is now under the possession of the RP Group owned by businessman Ravi Pillai.
 
Based on Supreme Court order that the Law Department asked government to hand over the property to RP Group, but the matter was subsequently referred to Advocate General seeking an opinion. He advised government to file a civil suit. 
 
However, Administrative Reforms Commission Chairman, some of the LDF allies and AIYF, the youth wing of CPI, are of the opinion that such a move would give further advantage to private players.
Last Updated Mar 31, 2018, 7:00 PM IST