'Chowkabara' team basks in State award glory
The Raghu Shivamogga-directed 20-minute film is the first Kannada short film to be released in a theatre
It has crossed 1 lakh views on YouTube
Popular actors Achyut Kumar and Sharat Lohitashwa have played the lead roles
The 20-minute film set a new trend, as it became the first Kannada short film to be released in theatres. 'Chowkabara' was released in ETA Mall Cinepolis in Bengaluru and managed to get four shows in the multiplex. Over 800 people watched the shows, proving that even short movies can attract audiences to the theatre.
The film was also screened at 51 places around Karnataka.
Raghu Shivamogga, a theatre person from NINASAM Theatre Institute, has acted in eight mega serials, directed over 20 telefilms and one mega serial (Madarangi).
The actors in 'Chowkabara' are well known in the Kannada cine industry. Achyuta Kumar plays the lead role; Sharat Lohitashwa is the 'strict inspector', Manjunath Hegde is the realtor named 'Babanna', Kiran Naik is problematic psychologist 'Mohan', Ashwini Gowda is Balu's wife and Nandini Patawardhan play's Mohan's love interest 'Sandhya'.
The story revolves around how neglecting trivial matters in life can lead to major problems which can make life miserable.
In a similar way, the protagonist Balu neglects the phone call which asks him to divorce a girl named Sandhya, whom he has never even heard of. And things begin to go endlessly downhill from there.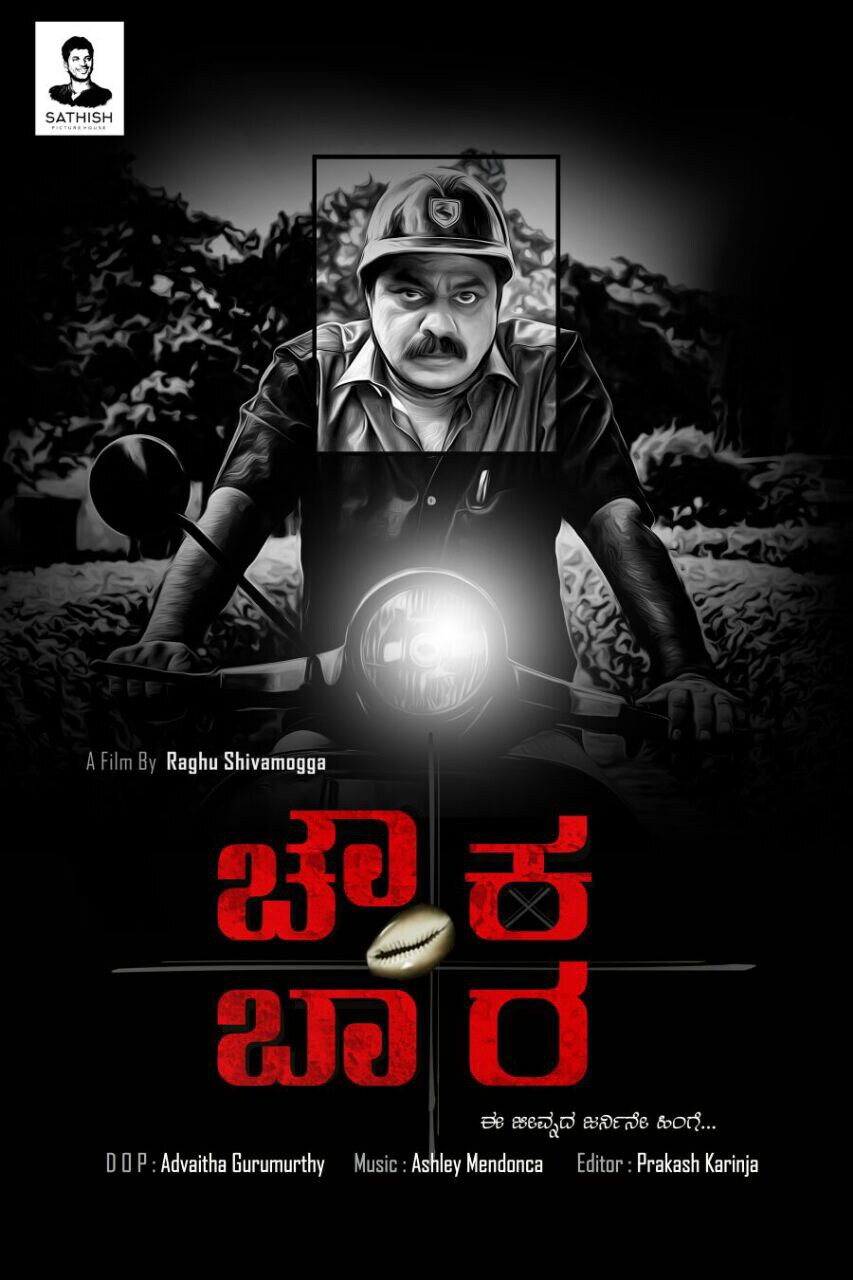 The music of the film is composed by Ashley Mendonca, edited by Prakash Karinja and has Advaitha Gurumurthy's impressive cinematography.
"The movie became a reality due to the support of great actors. It is an honour that all the prominent actors in the Sandalwood agreed to act in the film without any monetary expectations. Such support is crucial for us to present ourselves on a bigger platform and I want to thank each and everyone who were part of the Chowkabara team," said Raghu Shivamogga, director.
Here is the link to the film:
https://www.youtube.com/watch?v=-PN1VndawZs
Last Updated Mar 31, 2018, 6:53 PM IST