Chennai techie murder: Two suspects arrested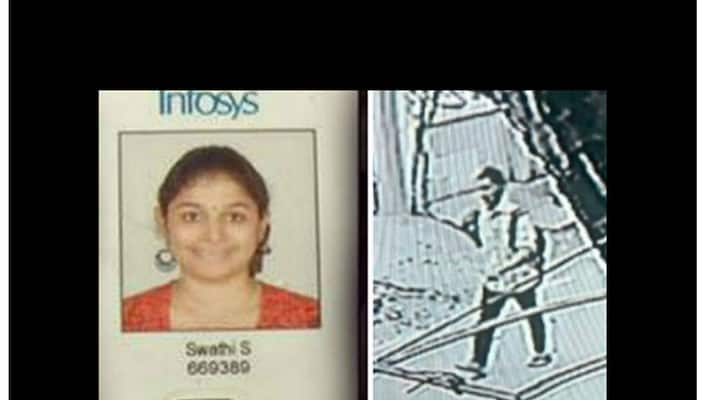 The Chennai police swung into action following a senior police official's meeting with the chief minister yesterday and made arrests in the Swathi murder case. The police have picked up two suspects.
Yesterday, CM J Jayalalithaa had met DGP Ashok Kumar to discuss the techie murder case.
Swathi, the 24-year-old Infosys employee, was hacked to death in broad daylight at the Nungambakkam railway station.
Earlier the Madras High Court had ordered that the city police take over the case from railway police officials.  
According to a report the City police commissioner, T K Rajendran claimed that they are soon likely to crack the case. "We are certain to solve the case in a day or two. We cannot reveal more details now".
Without confirming about the two arrests, the official said the police is exploring all possible angles and scrutinising Swath's phone call records and social network activities. Swathi's mobile is yet to be recovered by the police.
Political parties have mounted pressure on the police to crack the case and demanded better security for working women in the city.
Last Updated Mar 31, 2018, 6:49 PM IST