Chennai techie murder: 2 suspects arrested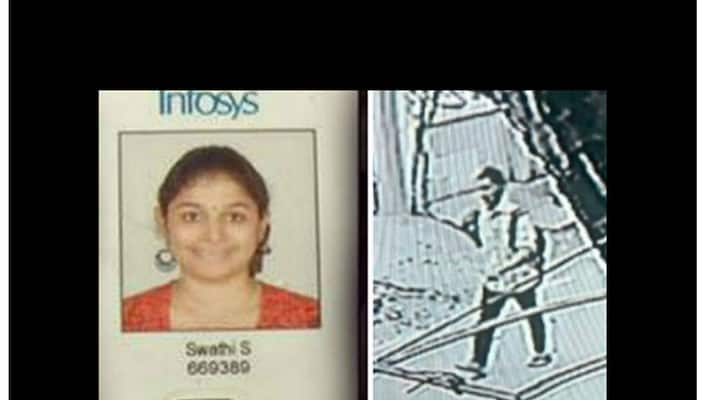 After the meeting with Tamil Nadu Chief Minister J Jayalalithaa, the Chennai police swung into action. The police have arrested two suspects in the Swathi murder case 
Tamil Nadu chief minister J Jayalalithaa called for an emergency meeting with the DGP on Tuesday, five days after an Infosys employee was hacked to death at a city railway station. 
Tamil Nadu CM Jayalalithaa holds an emergency meeting with the DGP regarding law & order situation in the state.

— ANI (@ANI_news) June 28, 2016
Though the father of the victim earlier told the media that they have confidence in Chennai police in finding the culprit,he also expressed his concern about the safety of his family and said that they are scared of even stepping out of the house.
24-year-old Swathi was hacked to death at Nungambakkam railway station on 24 June after she had a heated argument with a young man. He attacked her with a sickle when the argument went out of control. Her body remained at the station for two and a half hours where "passengers remained mute witnesses".
Also read: Chennai police suspect stalker killed Swathi
Followed by which BJP's state unit staged a protest at Valluvar Kottam demanding justice for Swathi. Congress national spokesperson Khushbu Sundar also visited the victim's residence and consoled the family. She requested the media not to politicise the issue, "Although there are some lapses on part of the government (absence of CCTV cameras), please don't politicise the matter," she said.  
She further expressed that it was sad to see that none of the passengers came forward to help Swathi. "Even if one of them had taken a picture or a video of the alleged attacker on their mobile phone, it would have assisted in identifying him," Khushbu said.
Also, the Madras High Court has questioned the government and has asked for a report on CCTV camera installation across the city. It has also warned it of  suo motu intervention if there was any negligence in the probe.According to NDTV, the court asked the police: "Where were your police officers? Swathi's body was lying like an exhibition for two hours. Even the dead have got right to dignity under the Constitution," 
Subsequently, the state government transferred the investigation of the case from the Government Railway Police to the city police on Monday.
Last Updated Mar 31, 2018, 6:43 PM IST