Chennai ₹90-crore raid puts Tirumala Tirupati in a spot
Income tax department had raided eight places in Chennai.
A Tirumala Tirupati member has been arrested.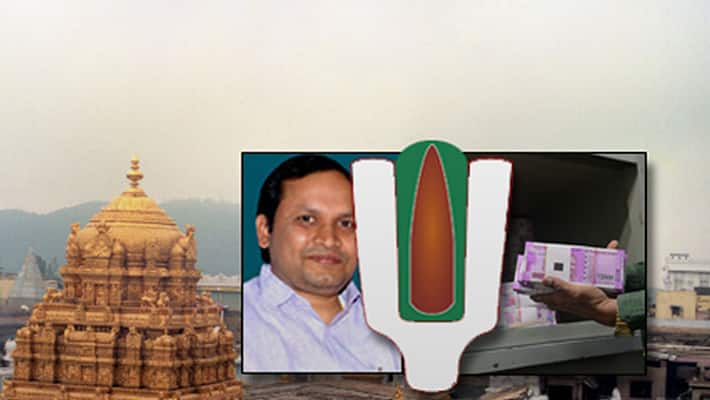 The Income Tax (IT) officers have raided in eight different places in Chennai on Thursday and have confiscated ₹90 crores and 100 kg gold.
In the raid it has emerged that one of the businessmen belongs to the Tirumala Tirupati Devasthanam Trust Board (TTDB).
Shekhar Reddy a businessman, who was interrogated by the I-T department, is a member of TTDB. His associates Srinivasa Reddy and Prem, are also being quizzed in connection with the seizure.
Shekhar Reddy was also into the business of sand quarrying and construction business.
In the raid it was revealed the Shekhar Reddy was involved in turning black money into white through his influence and through exchange of gold.
Out of the ₹ 90 crores that was seized by the I-T sleuths, ₹80 crore were in old ₹ 500 and ₹ 1000 currency notes, while ₹ 10 crore were in the new ₹2000 notes.
Based on the information provided by Shekhar Reddy, the IT officers raided a star hotel in Tenyampet and seized 70 kgs of gold biscuits. The value of the gold seized from Shekhar Reddy is estimated around ₹ 30 crores.
The IT officers are probing whether the bank officials are also involved in the scam.
Last Updated Mar 31, 2018, 7:06 PM IST