Chandrababu promises to build Amaravati by next year
CM N Chandrababu Naidu promises to build the first phase of the world-class capital city Amaravati by 2017.
Initially, it was slated to be ready by 2018
Now, it is said to be ready by Vijaya Dasami (Dussehra) in 2017.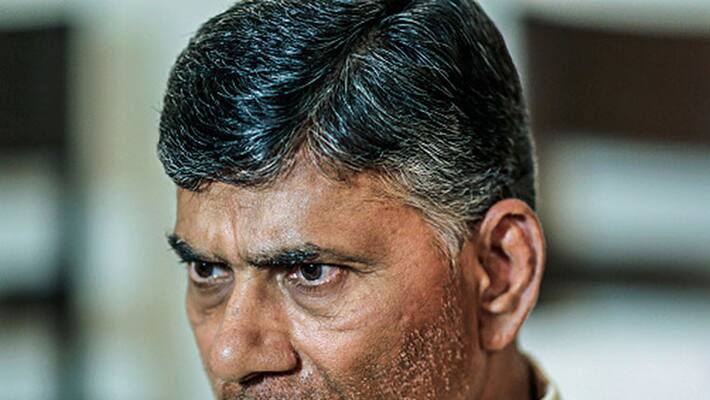 The state government initially set 2018 as the deadline for completing the phase-1 of the capital city development but with today's announcement the target now stands altered.
"With the blessings of Goddess Kanaka Durgamma and Krishnamma (river Krishna), I am confident of giving a definite shape to a world class capital city Amaravati by Vijaya Dasami next year," Naidu said in an open letter to the people on the eve of Dussehra festival.
"Construction and development of a world class people's capital is crucial and mandatory to usher in economic growth and prosperity, create employment opportunities in large numbers and achieve progress in all socio-economic sections of society," he said.
"I pray to the Goddess to bless the people of Andhra Pradesh to come out victorious from the bifurcation blues.
I vow to transform this sunrise state into a world class place, with Amaravati standing tall as its mighty capital city and a gift to the present generations and posterity," the letter read.
He said is envisioning a great future for the state through an inclusive growth strategy and a planned development model and the government is committed to develop Amaravati as one of the best cities, and also to be among the top five best cities in the world.
"The city is going to be an environment-friendly Green City," the chief minister said.
"I am grateful and deeply indebted to the people of Amaravati region, particularly the small and medium farmers who have wholeheartedly come forward to handover their land holdings in the innovative land pooling scheme for the construction of the capital city.
"Our land pooling scheme won laurels at the national level and all major states are examining this as a case study to emulate in their states," Naidu claimed.
As part of efforts to make Amaravati the education hub of the country, 13 leading international schools from across the globe expressed keen interest in setting up their campuses in the new capital," he said. .
Last Updated Mar 31, 2018, 6:45 PM IST