CBSE: Schools will have to pay ten times the 'donation' amount as fine
Child Rights Commission has got several complaints about schools demanding donation for giving admission
Commission ordered that such practices are against rules and cannot be entertained
CBSE issued notice banning collection of donation for admitting students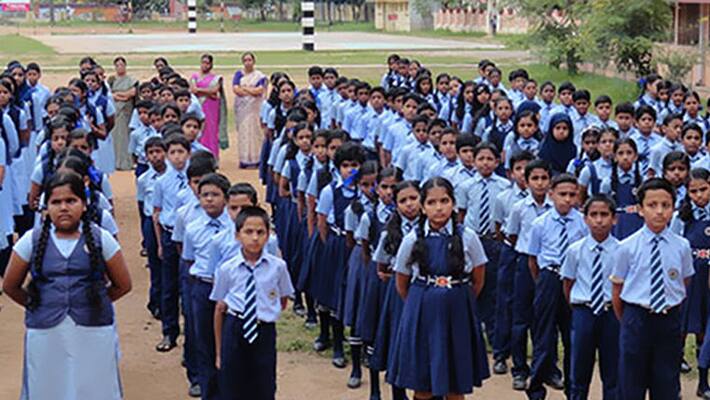 In what comes as a breather for parents looking for school admissions, the Central Board of Secondary Education (CBSE) informed Kerala Child Rights Commission that schools collecting donation for giving admission to children would have to pay ten times the donation amount as fine. The education board clarified its stance in a statement filed with the rights commission and said the schools must be run for social benefit and not as a business institution. 
 
The board also issued a circular, banning collection of donation, to all schools affiliated to it. 
 
Child Rights Commission asked CBSE to clarify its stance on donation following a complaint against a school in Kerala. Commission ordered that such practices are against the rules and cannot be entertained. It was after this order that CBSE issued notice banning the schools in the state from collecting any amount towards donation. 
 
The board had earlier published a notice on its website discouraging parents from giving a donation to school authorities for getting admission. The notice aimed to create awareness among parents that it is wrong to pay the bribe in the name of donation and that they can directly inform the chairman of any such demand from school authorities. 
 
The notice said, "if anybody from this (CBSE) office asks for bribe regarding scholarship or any other matter or if you are a victim of corruption in this office, you can complain to the head of the department or the chief vigilance officer." 
 
However, the online notice did not serve its purpose. 
 
Several complaints are being filed with the Child Rights Commission about schools demanding huge amount as donation for giving admission.  
 
Last Updated Mar 31, 2018, 6:50 PM IST