Cauvery row: Karnataka to closely watch details submitted by TN
GS Jha-led Cauvery Technical team is on a two-day visit to Tamil Nadu from Sunday
The team stated that the ground water in Karnataka has considerably depleted whereas there is a good quantum of ground water in Tamil Nadu
The team after visiting both the states will submit a report to the Supreme Court on October 17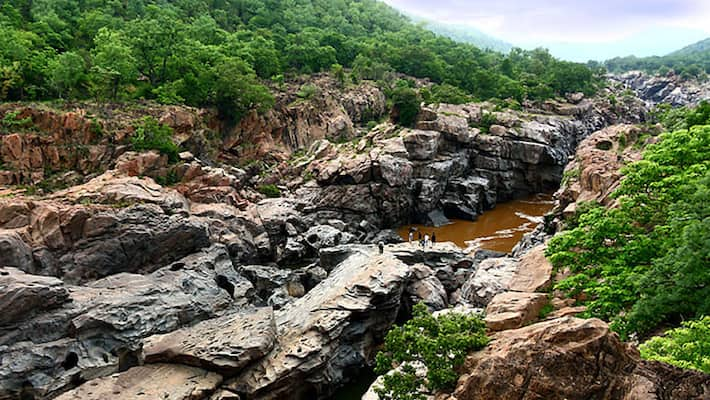 Karnataka is keeping a close watch of the details being submitted by the TN government.
The GS Jha-led Cauvery Technical team is on a two-day visit to Tamil Nadu from Sunday. The team has already visited Karnataka and has made a note of the water facts here.
On Sunday, the team visited the catchment area of 150 km surrounding Salem district including the Mettur dam. They have made a note of the inflow and outflow of water. Tamil Nadu government too has provided statistics, crop percentages and apprised them about the water condition there.
Karnataka is keeping a tab of the information given by the Tamil Nadu government, keeping an eye out for any exaggerations.
The team has the National Water Commission member S Masood Husein, RK Gupta and chief engineers of both the states. Rakesh Singh, General Secretary of Water Resources; MD Chikkarayappa of Cauvery Water Tribunal and chief engineer Shivakumar from Karnataka are also the part of the team.
According to the information from the team, Samba crop (paddy) has been grown on 15 lakh hectares of land out of 28.17 lakh hectares in Tamil Nadu. The chances of the crops withering are few.
In Karnataka, out of 18.85 lakh hectares of land, sowing has taken place in six lakh hectares. Crops in two lakh hectares of land have dried up.
In another comparison, the team also stated that the ground water in Karnataka has considerably depleted whereas there is a good quantum of ground water in Tamil Nadu.
It can be noted that Tamil Nadu does not allow the sinking of borewells, to keep their ground water rich. Perhaps Karnataka also should take this matter seriously and save its ground water.
However, the team after visiting both the states will submit a report to the Supreme Court on October 17.
But the Karnataka team is also gearing up to challenge any factual dubious points presented by Tamil Nadu.
Last Updated Mar 31, 2018, 7:03 PM IST