Cauvery row: Karnataka legislature special session today
Special session of both Houses of legislature will be held today in Karnataka Vidhana Soudha
Karnataka Chief Minister Siddaramaiah met Union Water Resources Minister Uma Bharti in Delhi on Thursday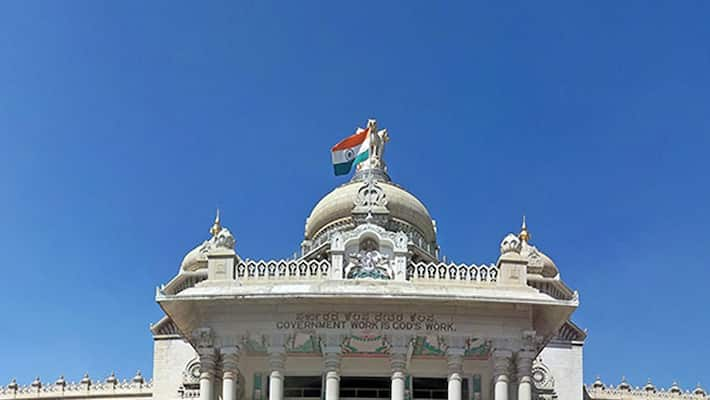 Ahead of the special session, Karnataka Chief Minister Siddaramaiah met Union Water Resources Minister Uma Bharti in Delhi on Thursday, a day after the Cabinet decided to defer the release of water and convene the legislature session amid escalating row between the two neighbouring states.
Apprising the Union Minister of the ground realities on its inability in implementing the Apex Court order, the chief minister requested the Union Government to file an objection against the court's direction to constitute Cauvery Water Management Board.
"It is difficult for us to release water. Already as per the Supreme Court order we have released 12,000 cusecs for 14 days. There is no water in our reservoirs. Only 26 TMC water is left in four reservoirs, whereas we need 27 TMC to supply drinking water to Mandya, Mysuru, Bengaluru and surrounding areas," he told reporters in Delhi after meeting Bharti.
Pointing out that Tamil Nadu is seeking water for irrigation and the Mettur reservoir there has storage of 52 TMC water, he said "I have explained all this to the Minister."
Noting that the Apex Court had also asked the Centre to constitute the Cauvery Management Board, he said, "It was uncalled for, neither us nor they (Tamil Nadu) had made a prayer for it. I have requested that Solicitor General or Additional Solicitor General who represents government of India file an objection for it on September 27."
The Cauvery Supervisory Committee had on September 19 asked Karnataka to release 3,000 cusecs per day from September 21 to 30, but the Apex Court had on September 20 doubled the quantum to 6,000 cusecs from September 21 to 27 after Tamil Nadu pressed for water to save its samba paddy crop.
It had also directed the Centre to constitute the Cauvery Water Management Board within four weeks as directed by Cauvery Water Disputes Tribunal in its award.
Siddaramaiah yesterday also met Governor Vajubhai Vala and former Chief Minister SM Krishna ahead of his visit to Delhi.
Last Updated Mar 31, 2018, 6:44 PM IST