Cauvery row: Courts must consider all complexities
Water in the state is drained both by lack on conservation and through usurption of land by mafias
Courts must consider the real, onground situation before making judgements based on statistics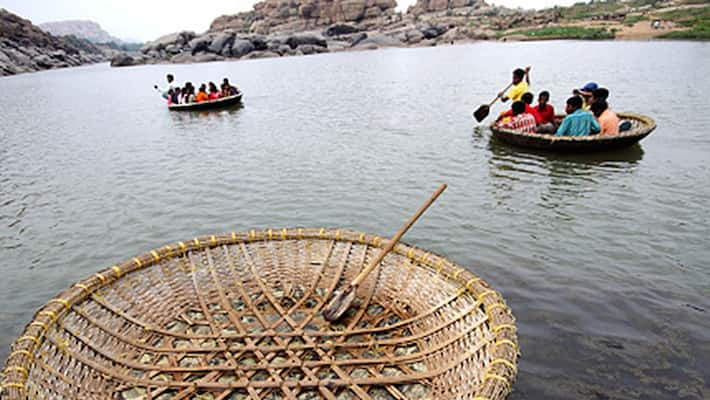 Karnataka witnessed complex political turmoil in the wake of the Supreme Court ruling ordering it to release 6000 cusecs for seven days to Tamil Nadu. 

The decision created a public furore in Karnataka and enraged sentiments. This pushed the state government into a corner, forcing it to bear the brunt of the hard SC ruling on the one side and voter resentment on the other side. 

Left with no alternative, the Karnataka State Legislature called a Special Session last Friday to discuss the Cauvery row and endeavoured to try to find a way out of the complex scenario, in such a manner as to protect the interests of the state. Their solution was to point out that Karnataka faces an acute drinking water shortage, and hence cannot release any water to Tamil Nadu. A petition on the same has been filed in the SC and now the state must await the judicial answer. 

As all reservoirs in the state have a depleted stock of water, it is true that an acute drinking water problem is looming large in Karnataka. Indeed 'Raja Dharma' demands that the Karnataka state government do everything in its power to ensure that its citizens are not deprived of drinking water.  

However, the issue is deeper than a court ruling. If blame must be allocated, then a large part comes down to gross water mismanagement in Karnataka as well. 

Rather than cling to statistics related to water stock in reservoirs, concerned authorities should make a concerted effort to save the millions of litres of water which is being misused or wasted. Tribunals and courts, for their part, should give proper directions in this regard, which is the need of the hour. 

Governance should also chalk out action plans to create public awareness through campaigns and events in the conservation of water.

Further, two-thirds of Bengaluru does not come under the Cauvery Basin region, contrary to what some people contend. Bengaluru was earlier a city full of lakes, ponds and water bodies, but most of that space has now been converted into a city of sites, plots, layouts and mega housing complexes. To add to those industrial entities and commercial enterprises have emerged, leaving little space for water bodies. 

Hardly any space is left to facilitate under-ground water charging that subsequently would feed lakes and ponds. 

The unrestrained construction is pushed along by the flourishing land mafia and several real estate tycoons well known for wielding high influence at the state government level. Several vast tracts of lands, lake beds and other reserved areas have been usurped. Many known for their unethical business practices have contested elections and have also been elected and selected for the State Legislature. 

Adding fuel to the fire, many ignorant people belonging to both Tamil Nadu and Karnataka have not been able to make out the border demarcation, though they live in their respective river basins. 

Drinking water is the right of Karnataka's citizens and whether it comes from Cauvery or another source is immaterial for them. But who should guard this right?

In country where there are no clear water policies with distinct rules and regulations and at a time when drinking water has become commercially viable product in these water-scarce days, if courts and tribunals, perceived to deliver unbiased justice in the spirit of equity and justice, fail in ensuring overall welfare, then where else should the common lot look?
Had the courts taken into consideration the various intricacies involved in the Cauvery issue, then by this time it should have ordered many land mafia leaders of Bengaluru and hordes of sand smugglers of Tamil Nadu behind the bars. It should have also taken government heads and bureaucrats of both states to task for lacking foresight and strategies to handle situations.
Ultimately, what can save Bengaluru is not the courts or political brinkmanship, but rather a more serious look at water conversation in its backyard. 
Last Updated Mar 31, 2018, 6:40 PM IST