April 22, D-day for Bengaluru's Carlton Towers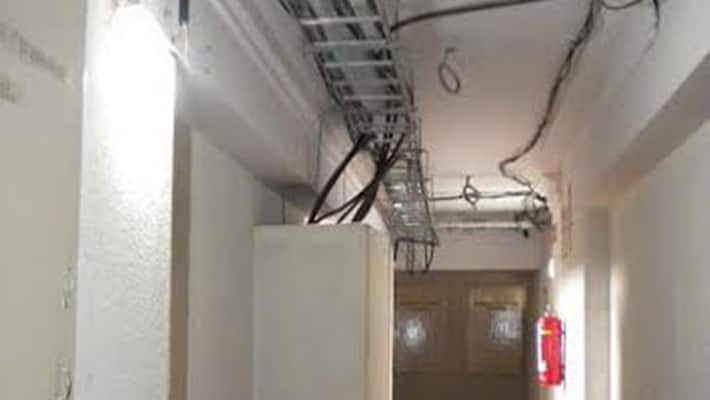 Karnataka State Fire and Emergency Services (KFSES) Department to conduct an inspection of the Carlton Towers to check if "all is well" with the building that suffered a massive fire in 2010.
Bangalore witnessed horror on February 23, 2010 when Carlton Towers suffered a huge fire accident that claimed nine lives and injured many others. Onlookers witnessed trapped victims leaping from the terrace to save their lives.
Bruhat Bengaluru Mahanagara Palike (BBMP), which is the authority to issue the occupancy certificate, had already sent a notice to Carlton Towers Owners Association dated 17 March 2016 stating, "The building requires a No Objection Certificate (NOC) from KSFES."
A notice from T Natraj Joint Director, Town Planning Department of BBMP mentioned: The owners were to be held responsible for any accidents in future as BBMP has already instructed them to ensure all safety measures following an inspection on January 11.
"No one will be allowed occupancy in the building till the fire department declares it completely safe," he said. A copy of the notice was also sent to KFSES.
No power till tower is fit: KFSES
N R Markandeya, Deputy Director Fire Prevention said, a final inspection is to be conducted on April 22; if any safety violation would be noticed, a letter shall be written to Electricity Supply Company to withdraw the power supply.
Earlier in 2014, a fire department report had indicated gross safety violations in the towers.
Shyam Kadarea, who earlier occupied a shop at this tower, has filed a complaint with the fire department seeking action against the Tower Owners' Association.
"Despite the tragedy, owners have issued an advertisement to occupy the shops at Carlton Towers," he said. "Before obtaining the necessary documents ensuring safety, such an advertisement is wrong."
Another shop owner, Rafeeq-ur-Rehman said, "If steps are taken by concerned authorities, justice will be done to victims of Carlton Tower fire tragedy."
"There are obstructions in the passage where electric panels have been put and are covered," he said.
Building was far away from safety standards: Victim's father
Uday Vijiyan, who lost his son in the Carlton Tower fire tragedy said, "When the fire had taken place it was established that the building was far away from safety standards."
Now Vijiyan is the trustee of a forum, 'Beyond Carlton', that was created by the victims' families and well-wishers post the tragedy to create awareness on fire safety aspects.
"After the incident, we filed a public interest lawsuit and now the State checks the building's safety once in two years," he said.
Carlton Tower Owners Association President, Rekha Hamilton said, there is no violation, and everything is in place now, the BBMP and any civic agency can check the status.
Last Updated Mar 31, 2018, 6:34 PM IST