Cancer threatens Kerala; 50,000 cases a year, children also not spared
As many as 50, 000 persons are detected with cancer every year in Kerala.
5% increase is noted among children
Smoking, changes in lifestyle, rising incidence of diabetes, obesity, new food habits and pesticide residues in food contribute to increasing cases of cancer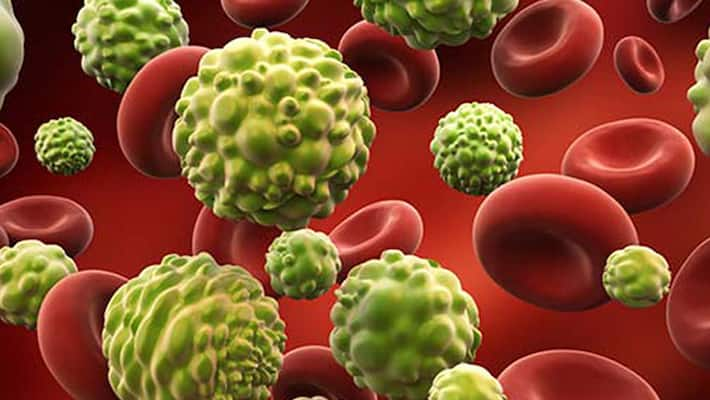 Is Kerala becoming the cancer hotspot in India? The recent spike in the cancer incidents is no good news. Worse, the state does not have a comprehensive cancer registry, so that it could address it more effectively.
  As many as 50, 000 persons are diagnosed with cancer every year in Kerala. Even the kids are not spared, and 5% increase of cancer cases is recorded among children, Asianet News reports. 

Meanwhile, lack of cancer registry hinders efforts to address cancer cases more efficiently. Though previous United Democratic Front (UDF) government launched preliminary steps to set up Kerala Cancer Registry, the project is not entirely implemented. The move was made after reports that cancer registry is a must to estimate the disease burden of the state.  The registry would help to track the geographic and demographic distribution of the disease. 

Oral cancer and lung cancer are most common among men while there is a noticeable increase in the case of thyroid cancer and breast cancer among women. As many as 150 persons among one lakh men are detected with cancer every year in the state. Of them, 15 persons are identified with lung cancer and 14 with oral cancer followed by anal and prostate cancer. Cancer cases are detected in 148 out of one lakh women. As many as 40 out of this 148 case are breast cancer followed by the thyroid, cervical and ovarian cancer. 

Changes in lifestyle, obesity, pesticide residues in food products, rising incidence of diabetes and unhealthy food habits are considered to be the main reasons for the spike in cancer cases. However, smoking and use of tobacco is the primary cause of lung, mouth and throat cancer. Passive smokers also fall victim to same diseases. 

Experts are concerned about the recent increase in cancer rates. Three decades back, only 80 among one lakh persons were detected with cancer. This cannot be considered as an unexpected change. However, the state does not have means to track who are being affected. The only registry available is with Regional Cancer Centre (RCC), at Thiruvananthapuram. 

The record contains a list of persons approaching Thiruvananthapuram Medical College and RCC seeking treatment. Experts are of the opinion that it is not possible to track and bring the disease under control without a registry. 
Last Updated Mar 31, 2018, 6:49 PM IST