Can Nariman save Karnataka?
A smart move by CM Siddaramaiah
CM Siddaramaiah requests the centre to argue in Supreme Court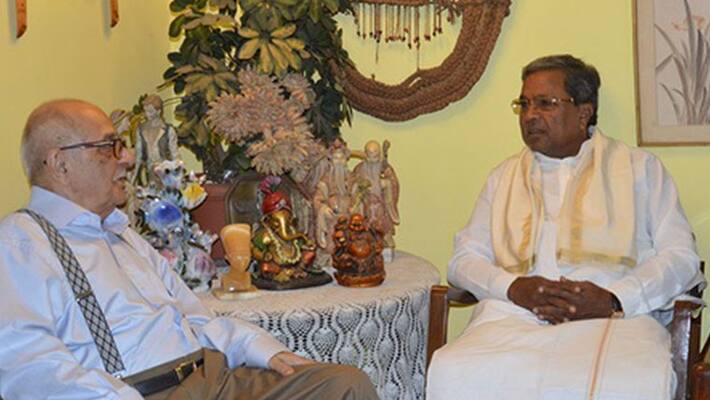 Cauvery water dispute has now reached the centre. CM Siddaramaiah and MB Patil, Irrigation minister are trying to persuade the centre to argue in the Supreme Court. 
They both met Uma Bharti, Minister for Water Resources, and explained the grievances of farmers and drinking water problem. They asked her to send Central Government's Attorney General for the trial to argue on the issue, as the Cauvery Supervisory Committee (CSC) was formed by the central government as per the directions of Supreme Court Tribunal in 2013.
Uma Bharti assured CM Siddaramaiah and MB Patil that she'll discuss the matter with the law minister and give every support.
CM Siddaramaiah also met Fali Nariman and discussed about the draft of special assembly and about the next legal proceedings that is scheduled on 27th September.
Fali Nariman had told that he's not going to take the case if government violates SC's order and decides not to release water. Sources say that now he has changed his stand and assured the CM that he'll defend the decision of the government that has decided not to release water.
CM will be held responsible if his cabinet decides not to release water. But if a resolution is taken in the legislative assembly meeting then the government has to adhere to the resolution. Nariman may argue on these defences in the SC on 27th September and save CM from impeachment. However, constitutional crisis will certainly rise between the state government and Supreme Court.
CM has clearly told that he is ready to face any political consequence. However, he totally depends on Nariman and his team for legal proceedings.    
Last Updated Mar 31, 2018, 6:44 PM IST