Can Katju be Karnataka's answer in the Cauvery problem?
Justice Markandey Katju had oeffered to take up Karnataka's case in Cauevry issue
He has actively supported Karnataka on Social Media
In the absence of advocate Fali S Nariman, will government think of making Katju Karnataka's legal representative?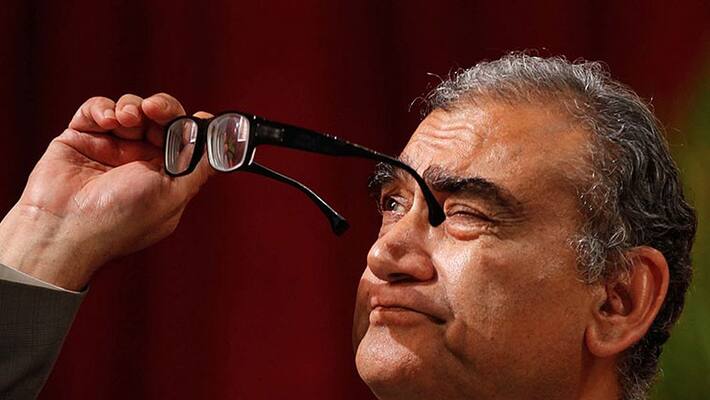 Following the Supreme Court's verdict on Friday, retired justice Markandey Katju, referring to the apex court as 'King Canute' said, "King Canute passes another order, but unfortunately the waves refuse to comply."
Advocate Nariman had abandoned Karnataka's side as he was against the state's decision of flouting the Supreme Court's verdict.
Karnataka, through its state Assembly, had decided to use the remaining water in the Cauvery basin here only for the state's drinking purpose. This, indirectly, meant it would not release water to Tamil Nadu. Terming this move as going against the rules, Nariman on Friday asked the court's permission to recues himself from presenting Karnataka's case. The Supreme Court instantly agreed.
Considering Karnataka's position right now - if the no lawyer and the Apex Court threatening a contempt of Court proceeding, these tweets seem to give the honest impression that is no harm in making Katju Karnataka's advocate in the Cauvery issue - if he is serious about his offer.
From the time the Cauvery dispute came to forefront this year, Katju has been showing interest in representing Karnataka.
As the Supreme Court has said the current judgement was its 'last warning' to Karnataka to release water and flouting the ruling this time might lead to a Contempt of Court, can Katju put forth stronger arguments to save the state?
Well, at least he seems to certainly imagine so.
Also read: Markandey Katju offers to solve Cauvery dispute for free
Last Updated Mar 31, 2018, 6:39 PM IST