Thieves break open bank, decamp with banned notes worth ₹11 lakh
Robbers took security cameras and hard disks with them
Stolen cash includes new and old currencies
Lost currency was set aside for distribution to other branches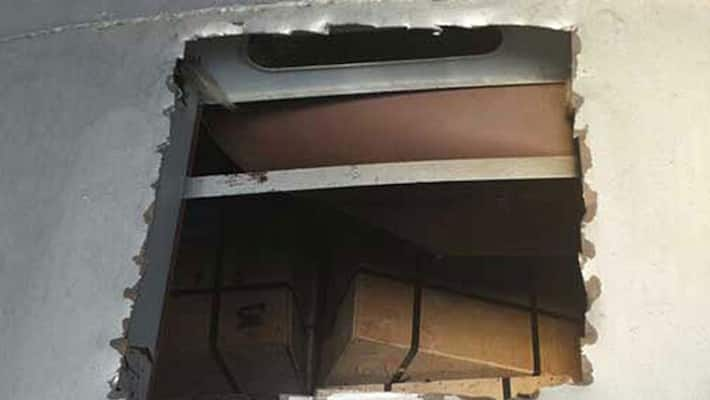 In a major heist, burglars broke open the safe of Indian Overseas Bank in Thukalassery, Thiruvalla and fled with ₹27 lakh. But, the police is wondering why they took the pain to steal banned currency notes worth ₹11 lakh. 
 
Of the stolen notes ₹16 lakh was new currency while ₹11 lakh was banned notes. Reports are that the cash was set aside for distribution to various branches. 
 
The burglars entered bank by cutting open the window grills using the gas cutter. Of the three safes, two were broke. The burglars also took security arrangements including CCTV cameras and hard disks with them. 
 
The incident came to light on Monday morning, as the bank was opened after Christmas holidays. Children, who had visited houses in Christmas Carol groups on Saturday night, have informed police that they saw two persons in masks near the bank. 
 
Fingerprint experts and dog squad combed the bank premises. 
Last Updated Mar 31, 2018, 6:57 PM IST