Bronson's West End: You should read about this 129-years-old Bengaluru home
Bronson's West End was built in 1887.
It was boarding house for the British soldiers.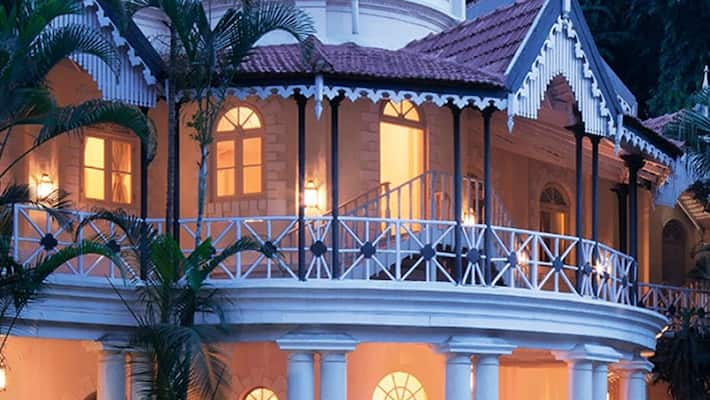 While many old heritage structures in the IT capital are being razed due to rapid urbanisation, few old buildings that have stood the test of time and one among them is Bronson's West End, more popularly also known as The Taj West End. 
Built in 1887, the old English structure is located on a lush 20-acre property. A British couple, Mr and Mrs Bronson, had built the house and used it as a boarding house with ten beds and called it Bronson's West End then. It only housed British soldiers and provided boarding with laundry and kitchen.
It is said that Prince Charles and also Mysuru Maharaja had visited this place. The heritage building is located on the high grounds, next to Golf Club and adjacent to Race Club. Later the property was acquired by Tata group in 1984 and named it as Taj West End.
It is said that the building also houses the oldest post box. It was used by the guests staying at the Bronson's West End. The post box is still operational. It has the original Victorian Crest and is made of cast iron.
"Even to this day people post letters and every day at 4:00 pm the postmaster collects letters," a hotel staff told Asianet Newsable.
A walk little ahead into the lush green area one will find  Muneswara Temple which the authorities has existed even before the hotel. The local communities in the surrounding must have have been worshipping. The carving in front of the temple says that a great Jamun tree fell on this temple 'kalasham' splitting the trunk into two but the temple remained unharmed.
Even now the temple is open to the guests who visit the hotel and also to outsiders.
Apart from such heritage structures, there is also rain tree that is believed to be 168 years old and the hotel authorities have safe guarded it. 
Last Updated Mar 31, 2022, 12:52 PM IST