Brave centenarian undergoes five-hour-long surgery with smile
The doctors were hesitant and felt that he won't survive the complicated surgery.
But the centenarian encouraged the reluctant doctors to go ahead.
Within days after surgery, Haji wants to walk!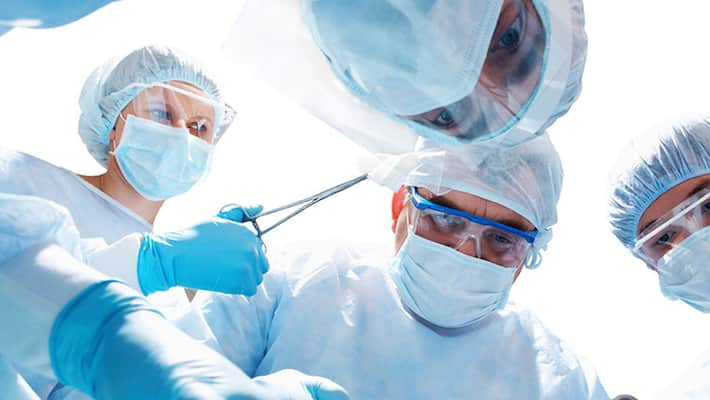 Musthafa Haji, 105, slipped and fell down in the bathroom last week and badly broke his hip bone.  Detailed tests showed that the internal fracture is very grave and only a major complicated surgery could help fix it.
But the doctors were hesitant. The frail 105-year-old was not fit enough to undergo the complicated surgery, they felt. 
Haji, hailing from Kollam in Kerala, smiled when the doctors told him that he was too old for the surgery. His relatives were also apprehensive of the outcome of a major surgery. 
'I want to walk and if a surgery is inevitable, please go ahead. I am perfectly fit,' he exuded confidence. It was more than a request. Many tried to discourage him. But he was adamant.

"Inshallah," his relatives sighed.
Haji's firm resolve won the argument, at last. The centenarian underwent a very complicated surgery the other day.  A team of doctors worked five hours to fix the fractured bone. And it was a success! 
Recuperating in a hospital in Kollam, Haji now wants to walk as early as possible. Doctors have advised him to take complete rest for a few weeks. But, the centenarian, who was very active before he fell down, can't wait to get back to his regular routine.  
 
Last Updated Mar 31, 2018, 6:52 PM IST