Body of woman found in well with throat slit
Victim was alone at the house on Friday
There were no signs of tussle in the living room where a pool of blood was found
Top of the well, where body was found, was covered with metal grill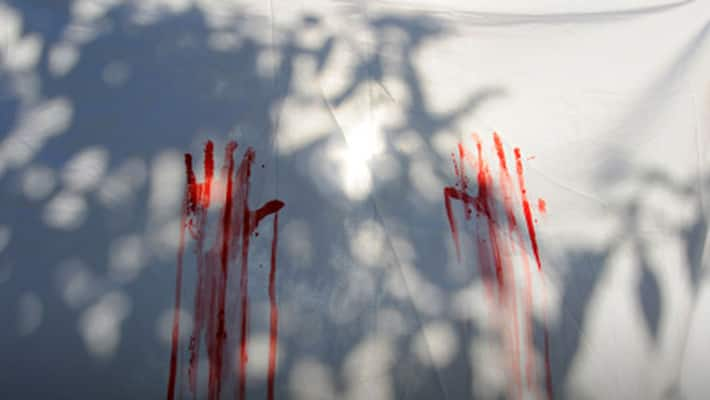 In a gruesome incident, the body of a 48-year-old woman, with slitten throat, was found in a well in Kozhikode on Friday. The body of the victim, Rajani, was found in the well of the rented house where she was residing with her family. It was her son Rahul, who first found the body. 
 
According to Rahul, Rajani was alone at the house on Friday. He returned, along with his friend, in the evening and found a pool of blood in the drawing room. Blood spilled all over the area and he followed the blood stained footprints, which ended near the well, and found the body in the nearby well. 
 
Rahul also said that the top of the well was covered with the metal grill. There were no signs of tussle, and the woman was wearing a night gown.  
 
Rajani was living in the house for past five years. Preman, her husband, is a taxi driver. There were no one in nearby houses on Friday. 
 
Medical College police and Fire and Rescue Services personnel recovered the body by midnight. 
 
Rajani is survived by her husband Preman and sons Rahul and Pranav. 
Last Updated Mar 31, 2018, 6:47 PM IST