BMTC to launch mini buses to reduce Bengaluru traffic
Bengaluru plans even more buses its bid to deal with traffic.
A fleet of mini buses will be launched as feeder services.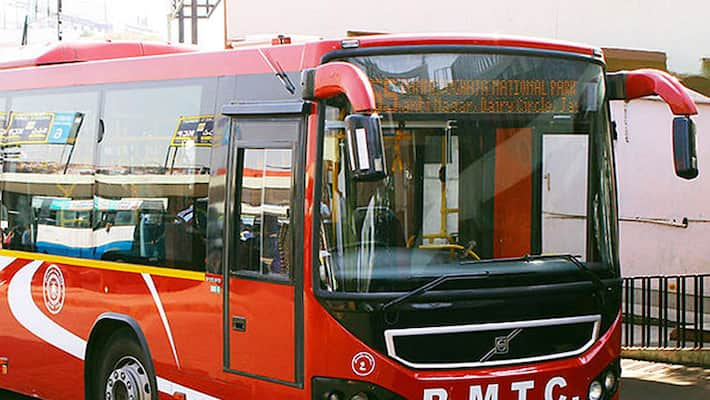 A tiresome BMTC journey may be a thing of past as BMTC will soon introduce 28-seater mini buses in the central business district of Bengaluru. The idea is inspired by similar sized buses in Tamil Nadu's Chennai, where they have been plying for some time now. 

The BMTC's traditional large buses, which used to be risky for drivers and commuters, will be given to other transport corporations for rural services. 

Transport Minister Ramalinga Reddy has said that the BMTC, which already has a fleet of 6,700 buses, is keen on introducing more buses. 

But as space is an issue, it was decided to adopt the TN model of mini buses in core and central business district areas to decongestant traffic and also increase frequency. 

"We will be purchasing 350 buses under the Jawaharlal Nehru National Urban Renewal Mission (JNNURM). This will be funded from the Central government. A further 200 buses will be from the BMTC's own resources, for which the state government will be waiving off interest on the payments," said Ekroop Caur, MD, BMTC. 

The buses are planned to reduce congestion in Metro stations and Bus terminals and will act as a feeder service. 
 
"We would be shortly coming with 550 such buses. This buses will ply on narrow roads from main terminals," said Reddy.

A source said that the BMTC that will launch the mini buses next year. "Once  the project finds success, more of such buses will be added," the source said.

MN Shreehari, a traffic expert, said that since 60% of Bengaluru has narrow roads, the "introduction of mini buses will be very ideal. It may not be economical at some point, but it will surely reduce City traffic,"
 
Last Updated Mar 31, 2018, 6:44 PM IST