Temple entry: Who are you to decide on Sabarimala matters? BJP retorts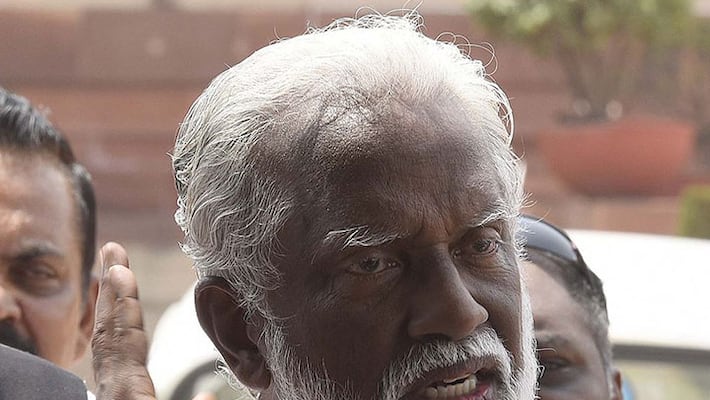 The restrictions on women in Sabarimala temple in Kerala is emerging as a heated political debate after the BJP's sharp reaction to an article by article by CPM state secretary Kodiyeri Balakrishnan in which he demanded unrestricted entry for women to the hill shrine.
In an article published in CPM mouthpiece 'Deshabhimani,' Balakrishnan said that the restriction at the hill shrine was an echo of an outdated class system which was keen to retain male dominance in the society. He also criticised the BJP and the RSS for allegedly supporting the restrictions.

Sharply reacting to the article, BJP state president Kummanam Rajashekharan stated that the CPM leader had no locus standi in the matters of temple. "The party (CPM) secretary need not dictate terms on the rites and rituals at temples. Decision on temple rituals should be taken by those who believe in them," Rajashekharan said. Atheists and those who do not go to temples should not intervene in matters of religion, he added.
Meanwhile, Leader of Opposition Ramesh Chennithala stressed the need for a consensus on the matter. A decision on the sensitive issue of the entry of women at Sabarimala should be taken after discussions at various levels and after reaching a broad consensus, he said.
 
Also read: Next stop Sabarimala temple for Bhumata Brigade
 
Earlier, Devaswom Minister Kadakampally Surendran had severely criticised the Sabarimala Devaswam Chairman Prayar Gopalakrishnan's statement against changing rules to remove restrictions on women in the temple.


Interestingly, the RSS had publicly demanded unrestricted entry of women to the hill shrine. 
Last Updated Mar 31, 2018, 6:55 PM IST