BJP pins hope on octogenarian Rajagopal again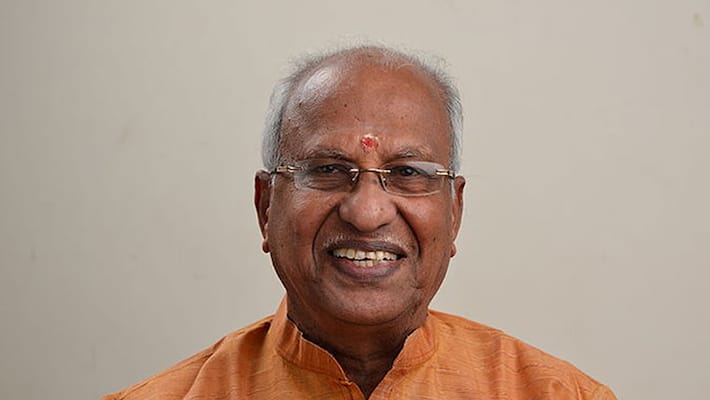 While BJP is striving hard to open its maiden account in Kerala in the May 16 Assembly polls, Nemom near here is one of the segments where the saffron party pins its hope the most with the party fielding its most popular face, octogenarian O Rajagopal.
Unfazed by his four consecutive electoral defeats in the last five years, the 83-year-old leader is going ahead with his fierce campaign against CPI(M)-LDF's vibrant sitting MLA V Sivankutty. JD(U)-UDF's V Surendran Pillai, a former state minister, is also in the fray.
BJP's expectation is high as Rajagopal had polled 50,076 in the constituency against Congress's Shashi Tharoor who got 32,639 in the last Parliament elections.
He was a candidate in the Thiruvananthapuram Lok Sabha Constituency, that consists Nemom also. He also garnered 43,661 votes during the 2011 Assembly polls at Nemom and came second to CPI(M)'s Sivankutty in a photo finish, in which the victory margin of the Left candidate was over 6,000.
In the last civic polls, of the total 22 wards in Nemom, BJP and LDF got nine seats each and UDF 4. Though voters of Nemom had favoured both UDF and LDF in the past elections, BJP has emerged as a strong force in the constituency with a remarkable voting share.
The constituency has a sizable Nair community votes which would determine the winning chances of the candidates. Political observers predict a tough fight between Rajagopal and Sivankutty this time also at Nemom.
Last Updated Mar 31, 2018, 6:47 PM IST