BJP man's murder in Kannur: CPM propaganda backfires
CPM had alleged that RSS was behind the murder of BJP worker in Kannur.
But the police arrested six DYFI workers, including a local leader of the youth organisation.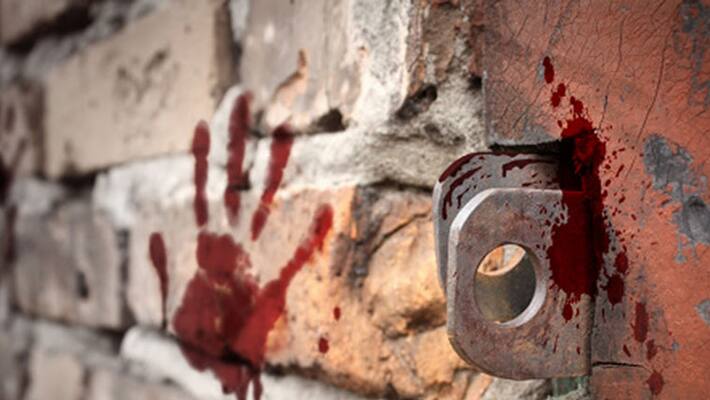 Hours after the murder of BJP worker  Santhosh at Dharmadam in Kannur on Wednesday night, CPM district secretary and party state committee member P Jayarajan blamed the RSS for the killing. The RSS hatched the conspiracy behind the murder, he said. The party state leadership echoed the same argument while trying to defend itself as the party found itself in the line of fire for causing tension in Kannur as the state school arts festival was underway. 
MV Jayarajan, another state committee member of the CPM from Kannur, said that family dispute over property was the cause of the murder. Both leaders demanded a thorough probe into the incident. 
But the CPM propaganda backfired as the police arrested six party workers in connection with the murder. The arrested have reportedly confessed to the crime and told the police that they killed Santhosh to avenge the attack on DYFI activist Anil last week.
Even after the detention of the six youths, the CPM continued to be on denial, with the state secretary Kodiyeri distancing the party from the suspects. The arrested youths were not CPM members, he claimed.  
Rohan, one of the arrested in the case is a DYFI local leader, according to police and others are activists of the youth wing of the CPM. Though the party continues to deny role in the murder, not many are ready to buy the argument. 
Meanwhile, the BJP also demanded the probe into the death should be conducted under court supervision. 
The state government had shifted Sanjay Kumar Garudin as the district police chief his stern action against political criminals invited the wrath of local CPM leadership. But the CPM found itself in an embarrassing position as the new district police chief KP Philip acted promptly and caught the suspects in the murder case, rubbishing the claims of innocence. 
Last Updated Mar 31, 2018, 7:07 PM IST