BJP manifesto promises to lift Jallikattu ban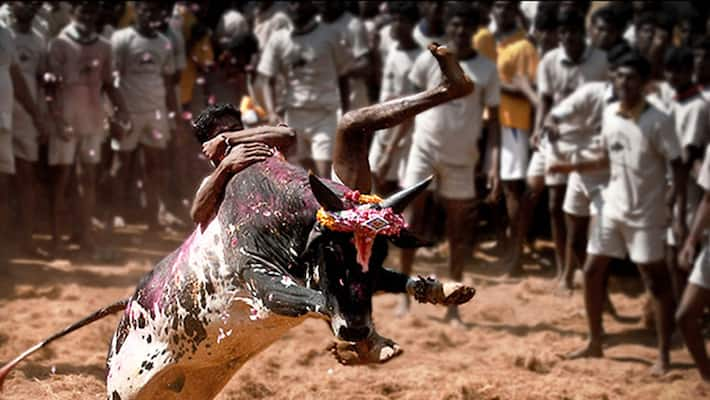 Conducting the bull taming sport of Jallikattu in Tamil Nadu from next year, implementation of prohibition and waiver of all loans availed by farmers are among BJP's promises in its election manifesto released here on Thursday
 
Toeing the line of Dravidian majors AIADMK and DMK, the party promised imposition of prohibition and freebies of eight gram gold to eligible women in Below Poverty Line category for marriage.
 
Taking a cue apparently from DMK, the party said it would waive "all loans availed by farmers" and assured a separate budget for agriculture and Lokayukta to end graft.
 
Ramadoss-led PMK for a long time has been advocating a separate farm budget.
 
Union Minister and senior BJP leader Nitin Gadkari today released the party manifesto, labelled as "Vision Document", in the presence of state leaders led by Tamil Nadu party chief Tamilisai Soundararajan.
 
The saffron party's pet themes like cow protection and a law to stop forced religious conversions also featured in the manifesto.
 
The party also promised quality education on par with CBSE standards in government-run schools and linking of all intra-state rivers. BJP is fighting polls in alliance with smaller parties like IJK. 
Last Updated Mar 31, 2018, 6:50 PM IST