BJP makes its inroads to Tamil Nadu soon after Jayalalithaa's death
Union Minister Venkaiah Naidu is said to have played an important role in making Panneerselvam the Tamil Nadu CM
So far apart from DMK and AIADMK, no party had a say in Tamil Nadu
Will BJP make its presence felt through its strategy, will it end AIADMK's rule in the state?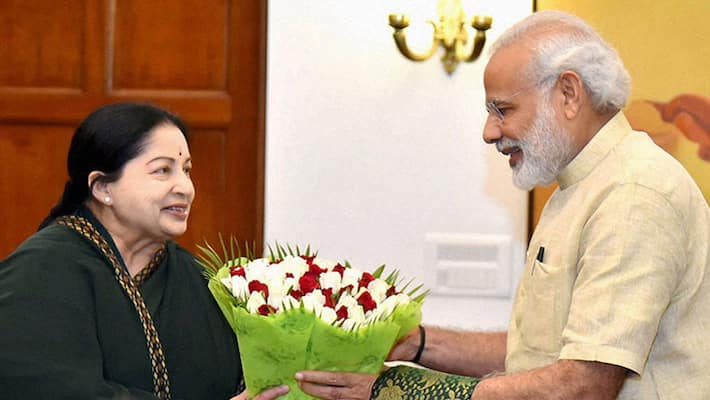 Jayalalithaa, though extended support to the BJP, maintained a safe distance from the party. But now after the sad demise of Jayalalithaa, BJP has entered Tamil Nadu with the help of Sasikala.
So far no party except for DMK and AIADMK could have a say in Tamil Nadu for over three decades now. But with the death of AIADMK leader Jayalalithaa, there is no second tier leadership in the party.
Taking advantage of the situation, the Union minister Venkaiah Naidu spoke to the leaders of the Jaya's party and convinced them to elect Panneerslevam as the chief minister. It is said that leaders including Thambidurai and Edappadi Palanisamy were against giving the CM's position to Panneerselvam.
It is suspicious that Venkaiah Naidu took part in the final rites of Jayalalithaa. Sources have said that BJP leaders are in constant touch with AIADMK leaders.
Last Updated Mar 31, 2018, 6:45 PM IST