It's ₹ 25,000 cr scam! BJP cries foul over Sabarimala Airport project
'Cheruvally Estate, which is identified for the airport project actually belongs to the government.'
The idea is to purchase or acquire public land in possession of private company and to give legal status to it: BJP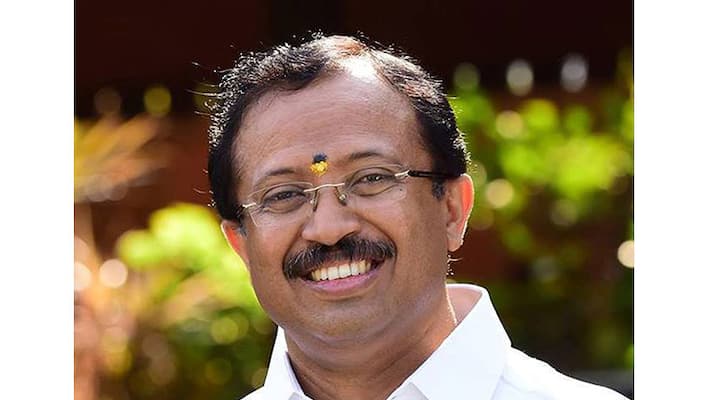 Two days after Chief Minister Pinarayi Vijayan unveiled the government's plan to build an airport near Sabarimala at Erumeli in Pathanamthitta, the BJP has come out alleging a scam of ₹ 25,000 cr behind the proposal. 
BJP former state president and national executive member V Muraleedharan said that a conspiracy had been hatched by the government and the land sharks who illegally possess the public land. It is a scam worth ₹25,000 cr. The plantation identified for the airport project belongs to the government, he pointed out. 
 
Also read: Tiny Kerala to have its fifth airport, two airstrips!
 MG Rajamanickam,  the special officer who lead a team that examined the land illegally in possession of Harrison Malayalam Plantations had submitted a report to the government recommending that 25,000 acres of plantation land with the company should be declared public land. The Cheruvally Estate, the land identified for the airport, is part of the land illegally handled or handed over to others by Harrison Malayalam plantations, he said. 
The BJP is not against the airport project. But this move is to help private estate owners to sell the land illegally in their possession to the government and to get legal validity to their claim. Once Cheruvally Estate is purchased or acquired by the government from the Harrisons, the company would get legal control of other plantations of the erstwhile British owners, estimated to be worth ₹ 25,000 crore. 
 Once the present occupant, the Believers Church, is made the shareholders of the proposed airport, it would give legal status to their illegal possession. The CPM is trying to gift thousands of acres to a private company under cover of an airport near the Sabarimala Temple pilgrim centre, Muraleedharan alleged. 
After visiting Union Aviation Minister the other day, Kerala CM had stated that the central government was positive towards an airport project near Sabarimala. He also said that the government had identified that the land at Erumeli. Even though the government is yet to divulge the exact location, it is almost certain that the CM was referring to Cheruvally Estate as the suitable land for the fifth airport in the state. 
Last Updated Mar 31, 2018, 6:43 PM IST