Bizman in Kerala is all set to replicate 500 crore Reddy wedding
The wedding venue is coming up in Thiruvananthapuram.
The marriage is between businessman Biju Ramesh's daughter and former Revenue Minister Adoor Prakash's son.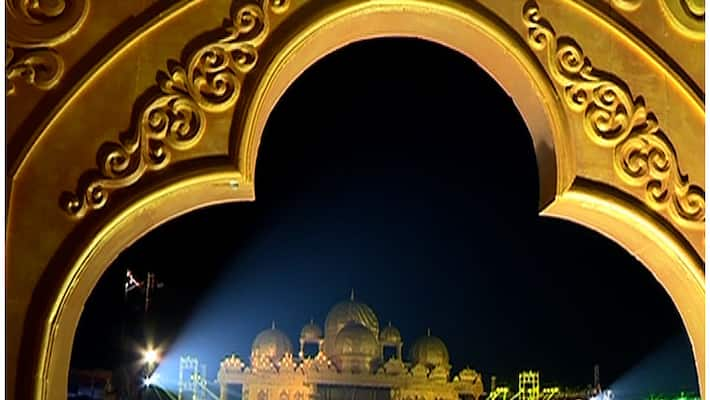 Just weeks after the lavish 500 crore wedding that made headlines in Karnataka, Biju Ramesh, a liquor baron from Kerala is all set to host another grand wedding of his daughter with former Revenue Minister Adoor Prakash's son in Kerala. 

As lakhs are still grappling with the effects of demonetization, Ramesh has not let the demonetization dampen the marriage and the preparations for the wedding is going full swing at Venpalavattom in Thiruvananthapuram.
The wedding venue is sprawled across six acres, and the main venue resembles the famed Akshardham that can accommodate 15,000 people, and the dining area has seating facility for 6000 guests. 
Also Read: An expose and further probe into bar bribe scam put Mani in deep trouble

Ramesh said though he was apprehensive after the central government announced the demonetization news he had arranged for cash months before and the rest of the money was borrowed from friends.

Ramesh, who is also an AIADMK leader has invited political leaders and celebrities from both Kerala and Tamil Nadu for the marriage. 

The businessman who heads the Rajdhani Group hogged the limelight when he alleged corruption against former Finance Minister KM Mani. Biju Ramesh, who is the working president of Kerala Bar Hotel Owners' Association said that the association had paid ₹ one crore bribe to the Minister the allegations had led to a vigilance probe and the resignation of the minister. 
 
Last Updated Mar 31, 2018, 6:41 PM IST