Next stop Sabarimala temple for Bhumata Brigade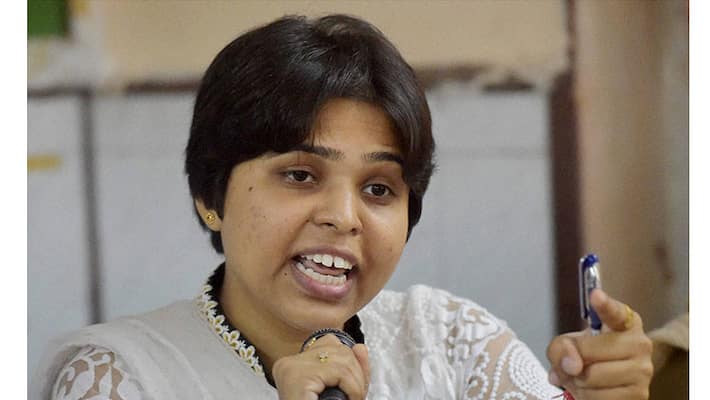 After successfully campaigning for women's entry into Nashik's Trimbakeshwar temple and Shani Shingnapur temple, the women's right-to-pray crusaders Bhumata Brigade will now march to the forest shrine at Sabarimala in Kerala.  
 
Trupti Desai, who has been spearheading the movement said that she will take the 41-days austerity and enter the temple that bars menstruating women from entering the temple.
 
Desai appealed to veteran communist leader VS Achuthanandan to interfere in the matter. Ban on women is both gender discrimination and anti-law, she said. 
 
Accusing the Congress-led  ministry in Kerala for defending the ban on women in Sabarimala, Desai said she was planning to have a meeting with Travancore Devasom Board officials in May to discuss women's entry into the Sabarimala temple.
 
Desai is also planning similar campaigns for other places of worship including the Haji Ali Dargah in Mumbai and Mahalakshmi temple in Kolhapur.

 
Last Updated Mar 31, 2018, 6:53 PM IST